Ukraine Crisis: Moscow and Kiev the Focus as World Leaders Convene for G20 Summit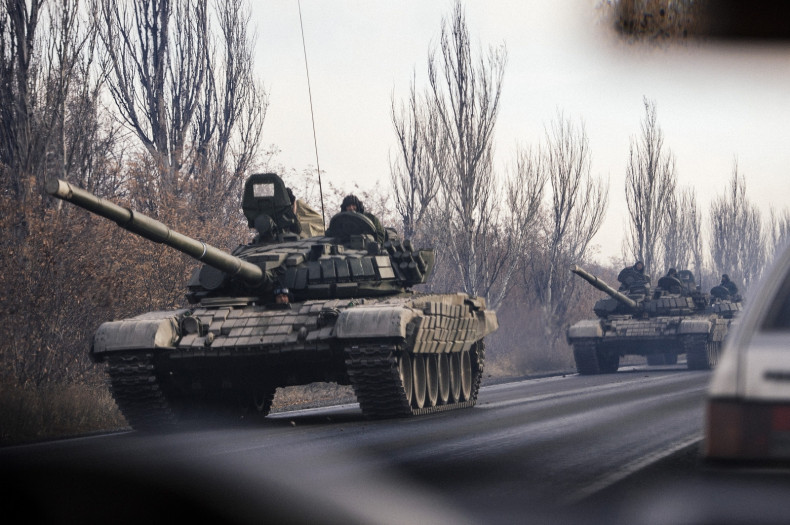 Unrest in Ukraine is set to dominate the G20 summit in Australia as western leaders come face-to-face with Russian President Vladimir Putin following claims of Russian troops entering Ukrainian territory.
Before the summit, the US condemned Russia's disregard for the ceasefire agreement in Ukraine after Nato reports accused Moscow of deploying troops and military vehicles in the country.
In a speech in Australia, British Prime Minister David Cameron warned that continued Russian action in Ukraine would result in further sanctions from western nations.
"I would still hope that the Russians will see sense and recognise that they should allow Ukraine to develop as an independent and free country, free to make its choices," Cameron said in Canberra.
"If Russia takes a positive approach towards Ukraine's freedom and responsibility, we could see those sanctions removed, if Russia continues to make matters worse then we could see those sanctions increased, it's as simple as that."
Reports have emerged that Russian warships have been deployed north of Brisbane where the summit is being held.
Australian Prime Minister Tony Abbot said that Russia was being more forthright in its military policy now than it has been in recent years.
"Let's not forget that Russia has been much more militarily assertive in recent times," he said. "We're seeing, regrettably, a great deal of Russian assertiveness right now in Ukraine."
"The focus of this G20 will be on growth and jobs," Abbott added. "You can't have prosperity without security."
German Chancellor Angela Merkel said that the warship deployment was of less importance than the territorial integrity of Ukraine.
"What is concerning me quite more is that the territorial integrity of Ukraine is being violated and that the agreement of Minsk is not followed," she said.
Russia's Foreign Ministry spokesman Alexander Lukashevich has said that no Russian military units are present in the southeastern regions of Ukraine.
"I'm telling you very officially there are no military units and no movements of the military across the Russian-Ukrainian border in the south-east of Ukraine and there haven't been any," he said.
Fighting between Kiev's forces and the Russian-backed separatists has killed more than 4,000 people since April.