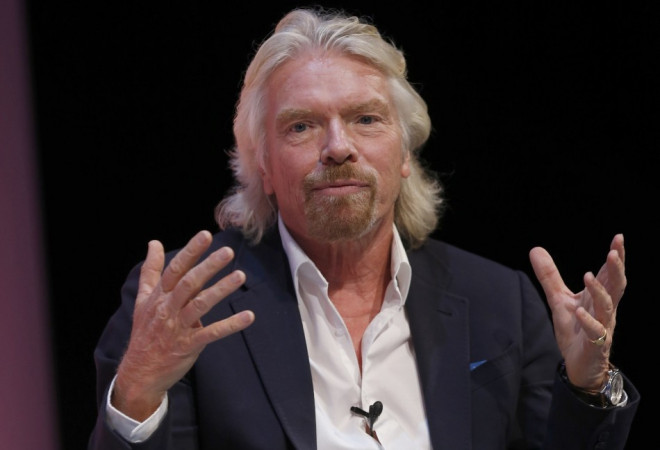 Sir Richard Branson has become the latest celebrity to speak out about the Ukraine conflict by urging world leaders to show the protesters their support.
In a moving message posted on his blog, the Virgin boss expressed his sadness about the estimated 70 lives lost in the clashes between demonstrators and police.
He insisted that anybody fighting for democracy deserved support.
"The regime has proven to be violent, trying to suppress a peaceful demonstration," he wrote.
"The rest of the world should show solidarity with the demonstrators and urge the government's restraint."
The 63-year-old entrepreneur went on to evoke the words of the Telegraph's Edward Lucas, who claimed that the Ukrainians standing against Yanukovych and his allies were "fighting and dying for the right to be European".
Branson continued: "I wholeheartedly support people anywhere in the world who are trying to bring true democracy and stop oppression."
The father-of-three added that more needed to be done to stop the widespread violence and to restore peace to the Eastern Europe nation before it descends into civil war.
He also blamed corrupt governments for the chaos in Ukraine and Venezuela.
"Both are technically democratic countries, but democracy is not ruling and violence is spilling onto the streets," he said.
"In the case of Venezuela, at least four people died in recent demonstrations and now opposition leader Leopoldo Lopez has been arrested. The government is showing its true colours and, for what it's worth, I would urge them to release him as soon as possible.
"Venezuala, which has vast oil wealth, should be one of the most successful countries in the world. Instead, the government seems to be destroying the country through its own ineptitude."
He signed off his public announcement with the statement: "We all need to stand up for true democracy, wherever it is being threatened."
The latest bloodshed in Kiev begun after demonstrators set fires outside parliament buildings and attacked police with firebombs and stones.
Opposition leaders accused Yanukovych's administration of not taking their demands for constitutional reforms seriously and claimed that the latest outbreak of violence was "an act provocation".