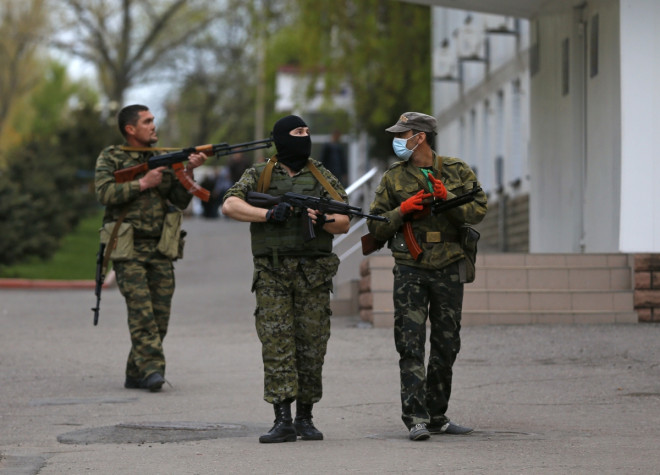 Ukraine's economy contracted by 1% in the first quarter of 2014, compared with the same period last year, according to the country's Economy ministry.
Deputy Economy minister Anatoliy Maksyuta said the first quarter results were a pleasant surprise.
"The first quarter result is better than we expected," he said.
"It will be roughly minus 1%, according to our estimates," he added.
The drop is a better result for the first three months of the year than many analysts predicted. A poll conducted by Reuters had forecast Ukraine's GDP to drop 2.8% in the first quarter, compared to a 1.2% contraction during the same period in 2013.
The World Bank forecast earlier this month predicted that Ukraine's GDP could rise by as much as 3% next year, if the new government undertakes structural reforms and shores up its wobbly public finances.
"If the measures are taken to provide macroeconomic stabilisation together with structural reforms, GDP will grow 3% in 2015," said World Bank analyst Anastasia Holovach, on April 4.
Ukraine is seeking to finalise an aid package with the International Monetary Fund in the coming week, which could see an injection of between $14bn - $18bn.
The fall in Ukraine's gross domestic product mirrors the political turmoil gripping the country. The country's former pro-Russian president Viktor Yanukovych fled to Russia in February, following months of street protests that originated in the capital Kiev, but spread throughout Ukraine.
Since Yanokovych left office, Russia intervened to annex the Crimea territory after a disputed referendum in March. The West has moved to support the interim government as amid fears of stronger Russian aggression in the run up to the country's national elections next month.
Pro-Russian militias have seized and currently occupy a number of government buildings in towns and cities in the east of Ukraine. Russia and the West had reached a deal to deescalate the crisis but Western leaders subsequently imposed economic sanctions on Russia, saying that Moscow was actively fomenting the unrest on the ground.