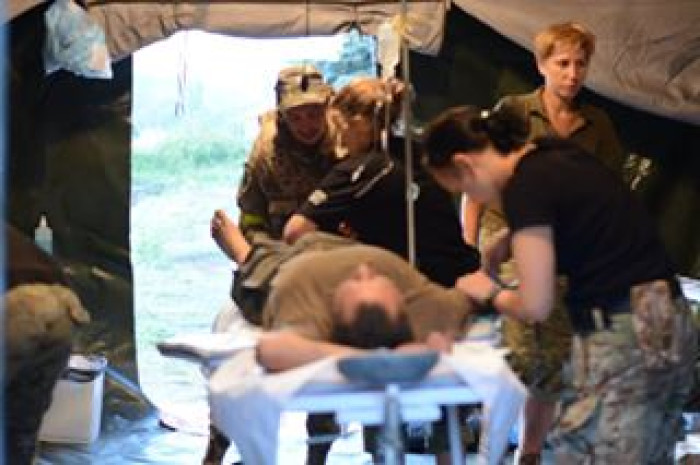 The shaky ceasefire in Ukraine between government troops and pro-Russian rebels is once again under pressure after 200 rebels allegedly launched a tank assault on the villages of Starohnativka and Novolaspa between the rebel "capital" Donetsk and the Ukrainian port of Mariupol.
According to Ukrainian President Petro Poroshenko,, "200 insurgents used tanks to storm" the area. The President's office said he would now be speaking to senior military figures to forge a response to "the rise in the number of attacks, particularly those using artillery fire, by the Russian-terrorist forces."
Ukraine fears the rebels are attempting to secure Mariupol, 30 miles to the south of Starohnativka and Novolaspa, providing a clear corridor to Crimea from rebel-held areas. Ukraine's defence ministry said the incident was "a dangerous indication of a further escalation to come."
"This brazen attack by the occupiers took place against a background of an escalating situation in east Ukraine," military spokesman Andriy Lysenko told Reuters.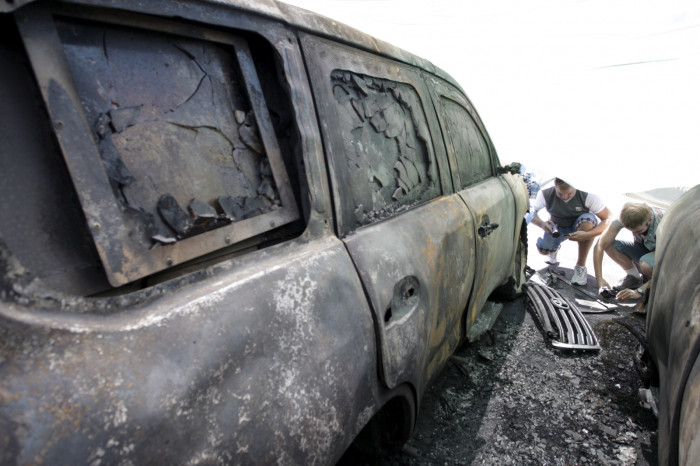 However the rebels refuted the allegations, claiming they had been in control of Novolaspa all along.
On the rebels' official website a separatist official was quoted as saying: "The armed forces of Ukraine simply put the village under a heavy shelling attack. Novolaspa remains under the control of the People's Republic of Donetsk."
There have also been reports of shelling in the village of Golmovsky, near Donetsk, though it is unclear who is responsible.
Some 6,800 people have died in the 16-month conflict since the ousting of pro-Russian President Viktor Yanukovych which led to the Russian annexation of Crimea. A ceasefire signed in February 2015 has been repeatedly breached, with each side blaming the other.
Earlier it was reported that four vehicles belonging to the Organization for Security and Cooperation in Europe (OSCE) had been destroyed in an arson attack in Donetsk.