At least two shells landed near a hospital in the separatist-controlled eastern Ukrainian city of Donetsk, killing between three and 15 people. The shells created a huge crater in the ground in front of Hospital no 27.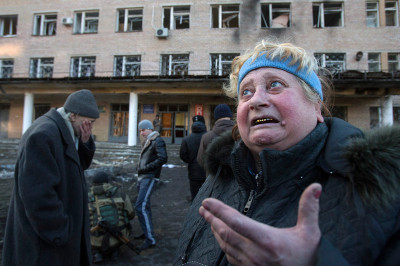 The Russian news agency RIA quoted rebel sources as saying four people had been killed. "Ukrainian forces fired a Uragan [missile] in the area of the store. People were killed," a rebel soldier nicknamed "Father" said.
The Ukrainian general prosecutor's office blamed the separatists for the attack. "According to preliminary information from four-10 people were killed. The terrorists have once more used weapons against the civilian population of Donetsk region," it said.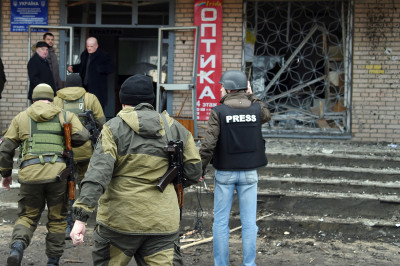 In the wake of the shelling, European Union foreign policy chief Federica Mogherini called for the withdrawal of heavy weaponry from Ukrainian cities and a truce for at least three days to ensure the safe evacuation of civilians from the conflict zone.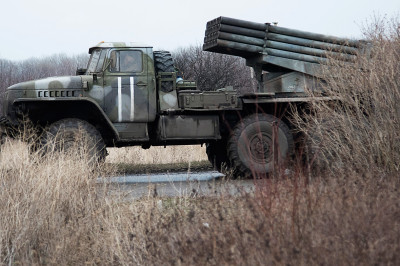 The nine-month-old conflict in eastern Ukraine has killed more than 5,000 people. Violence has surged since the latest peace effort collapsed last Saturday (31 January) in Minsk, Belarus, with no agreement.
More than 200 people have been killed in the past three weeks, according to the United Nations. Fighting has been particularly intense around the town of Debaltseve, a major rail and road junction north-east of the city of Donetsk, which government troops are still holding.