Ukrainian servicemen forced to kneel while women punch them after bus shelled in Donetsk
Dozens of Ukrainian prisoners of war were paraded at the scene of a deadly trolleybus attack that killed at least eight civilians in Donetsk.
Rebel leader Alexander Zakharchenko promised enraged local residents the opportunity to confront captured Ukrainian servicemen.
The men were forced to kneel on the ground near the bus stop while locals threw eggs, snowballs and glass at them, some of it from the shattered bus.
Women punched some of the Ukrainians, asking them why they had come to the Donbass - the region where Donetsk is located. A handcuffed prisoner introduced to the crowd as a "Ukrainian colonel" was shouted at and punched and beaten by civilians near the shelled trolleybus.
People were heard screaming "A curse on you!", "We should not even spare ropes on them!" and "Let me kill him. Let me bite off his ear!"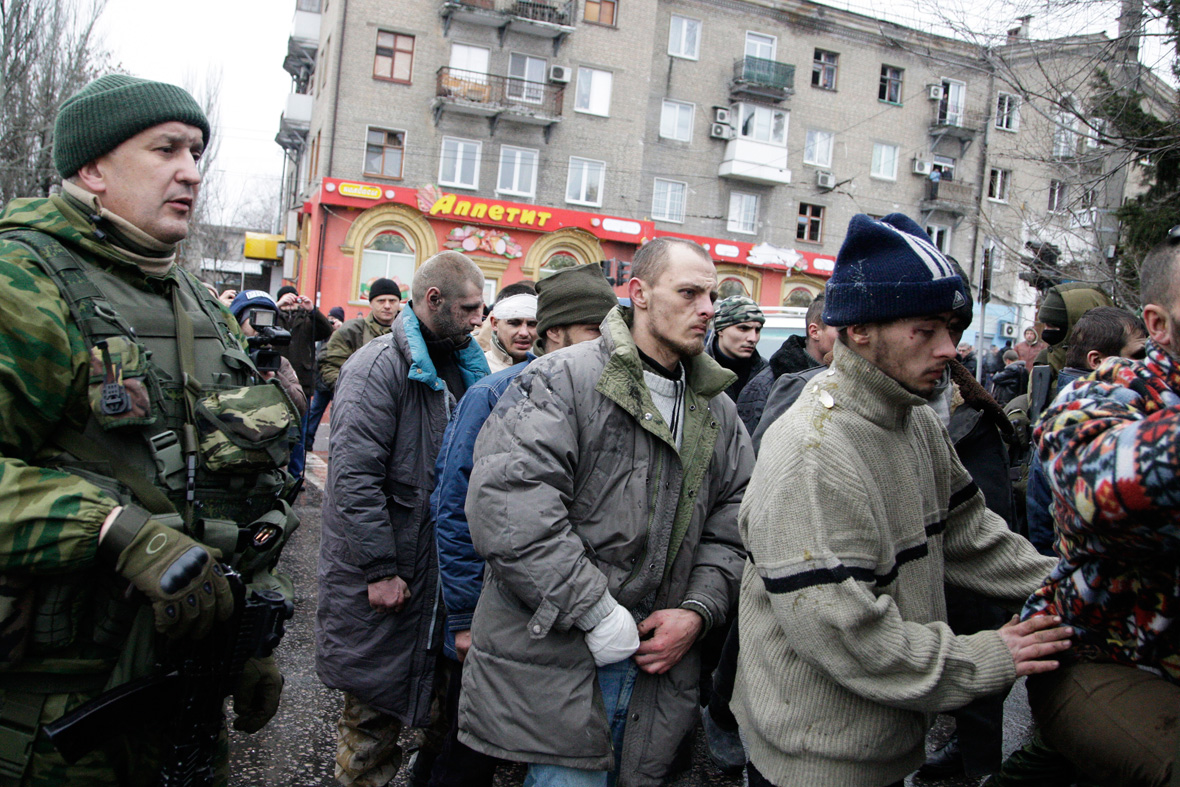 An artillery shell or mortar struck the bus stop in the rebel-controlled Donetsk in eastern Ukraine during the morning.
Rebels blame the Ukrainian side for shelling a residential area, while Ukrainian Prime Minister Arseny Yatseniuk said it was the work of separatists and that Russia bears responsibility for it.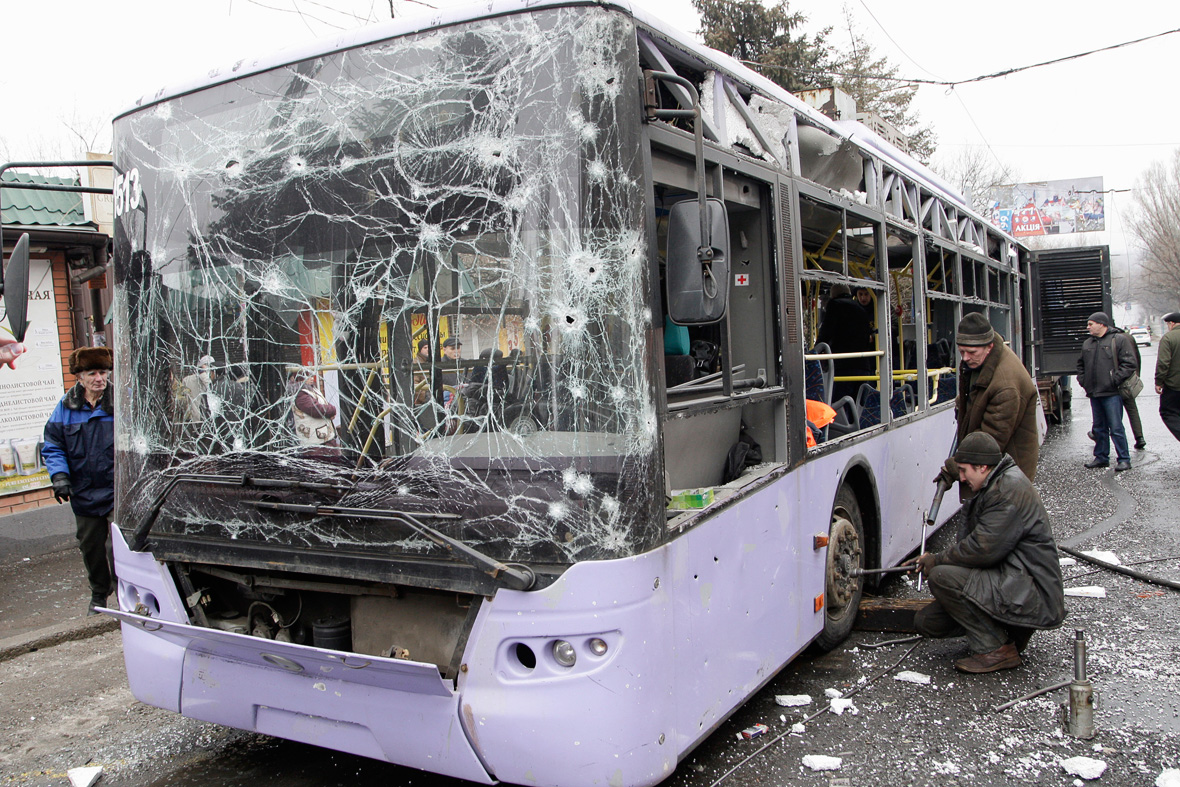 Nato has detected signs of heightened Russian involvement in fighting in parts of eastern Ukraine, the alliance's top military commander said.
US Air Force General Philip Breedlove, Nato's supreme allied commander in Europe, said fighting in the pro-Russian separatist uprising was now more intense in some places than it was before September's Minsk ceasefire agreement.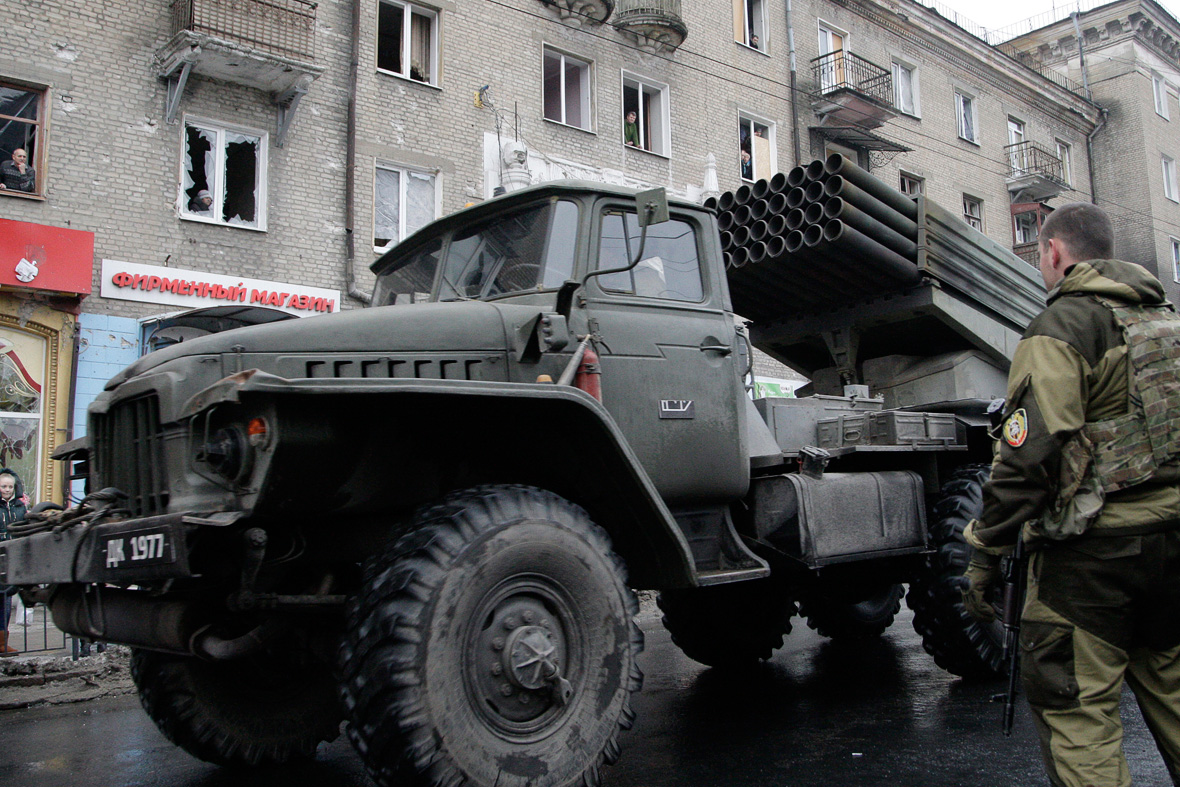 Russia denies deploying troops in eastern Ukraine, where more than 4,800 people have been killed since a pro-Russian rebellion broke out soon after Moscow annexed Crimea in March. It also rejects accusations it is supplying arms.