More than 15 civilians were reportedly killed and many injured after a shell hit a hospital in the east Ukrainian rebel-controlled city of Donetsk.
Dead bodies were seen covered under blankets outside the building after the attack in the south-western Kirovskiy district of the city.
"There are multiple casualties at the hospital. A preliminary count says more than 15 people were killed," local emergency services told Interfax.
It comes as EU foreign policy chief Federica Mogherini called for an immediate ceasefire to enable civilians to leave the war zone.
Intense fighting has emerged in the city of Donetsk between pro-Russian rebels and Ukraine security forces since a truce collapsed on both sides in January.
Kiev routinely blame the Russian separatists on targeting civilians to hit government troops but human rights groups such as Amnesty International has confirmed some attacks come from Ukraine side.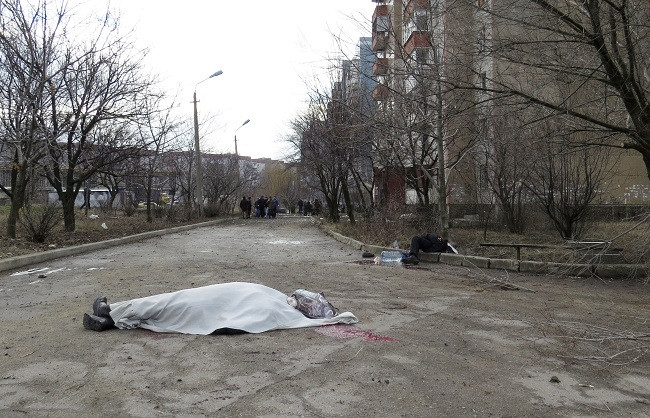 Almost 2,000 civilians have fled recently from the town of Debaltseve in Donetsk as rebels pounded positions of Ukraine forces.
A shell struck a third floor apartment in a nine-storey building in Yenakieve, instantly killing a woman and wounding her husband.
Several homes were reported destroyed by the artillery fire.
The civil war in Eastern Ukraine has claimed at least 5,358 lives, according to the latest UN count.