Ukraine Crisis: Luhansk Refugees Killed By 'Pro-Russian Missiles'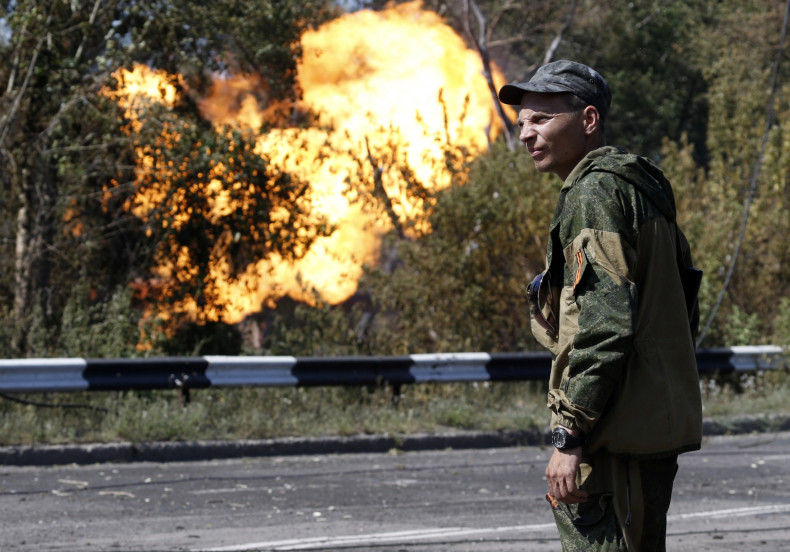 A convoy carrying refugees in eastern Ukraine has been hit by rockets and mortars causing many casualties, according to the Ukrainian military.
The buses were travelling away from the flashpoint city of Luhansk, which is still in the hands of pro-Russian rebels, when it was struck allegedly by pro-Russian fire.
"Terrorists fired Grad missiles at a convoy of refugees from Luhansk near the areas of Khryashchuvatye and Novosvitlivka… we are waiting to hear how many died," a spokesman for the military operation in the east said according to Reuters.
A pro-Russian news outlet said separatists and Ukrainian forces were battling each other when the convoy was passing by.
"Many people have been killed, including women and children," the Ukrainian spokesman said.
Rebels deny attack
A spokesman for the self-proclaimed Donetsk People's Republic (DPR), Andrei Purgin, denied to the BBC that rebel forces had attacked the convoy.
"The Ukrainians themselves have bombed the road constantly with planes and Grads. It seems they've now killed more civilians, like they've been doing for months now," he said.
The development came as the council of ministers of the DPR allegedly approved the introduction of the death penalty "to protect the people" from looting, banditry and organised crime.
"We must be on the side of the victim, on the side of the families. We must protect the people," said DPR deputy prime minister Vladimir Antyufeyev.
Antyufeyev stressed that the extreme punishment will not be revenge but "the highest degree of social protection".
The death penalty will take effect for the "most serious crimes".