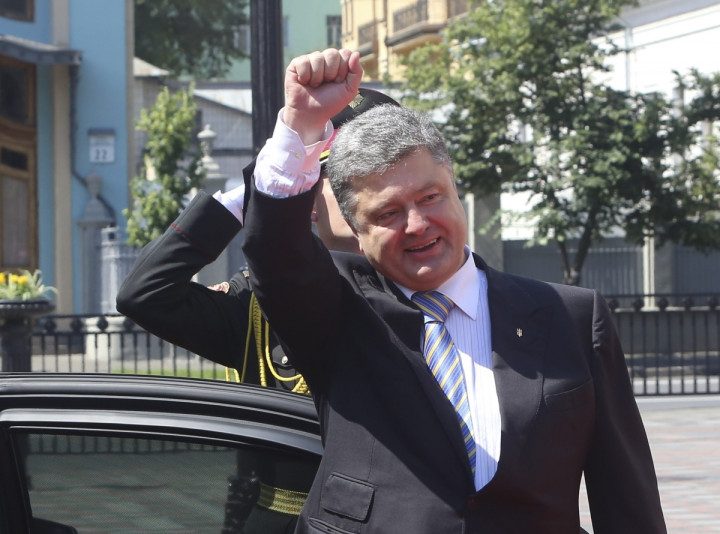 Ukraine's newly-elected President Petro Poroshenko has announced a week-long unilateral ceasefire with pro-Russian separatists in hope of quelling the ongoing unrest in the country's east.
On the website of the Ukrainian interior ministry, Poroshenko said in a statement that "the forces of the anti-terrorist operation will halt military action starting today and through June 27."
Poroshenko however said that Ukrainian troops would return fire if separatists broke the truce.
"Combat action will only be of retaliatory character if rebels attack our forces," the president said.
The decision comes after Poroshenko held a second phone conversation with Russian President Vladimir Putin about the crisis.
There has been no official reaction from the pro-Russian separatists but it is expected that those seeking independence in the regions of Donetsk and Luhansk will not observe a ceasefire.
Poroshenko said that the ceasefire will be the first stage in a peace plan to ease unrest between rebels and government forces.
The week-long truce will allow rebels time to put down their weapons and leave the country before peace talks and local elections can take place, he said.
Elsewhere, heavy fighting between both sides has continued with 30 troops injured in firefights in the Donetsk village of Yampil.