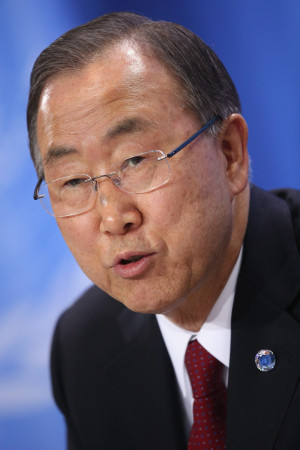 The United Nations is reportedly preparing to open another probe into a possible plot backed by the CIA and British intelligence to kill former secretary-general Dag Hammarskjöld who died in a mysterious plane crash in 1961.
UN Secretary-General Ban Ki-moon plans to urge the appointment of an investigator to look into Hammarskjöld's death once again, even though previous investigations found no official evidence that Hammarskjöld was deliberately killed, reports Foreign Affairs.
The news follows South African government claims to have recently uncovered original secret documents in "Operation Celeste," a plot to kill the Swedish diplomat, and has offered to make them available to the UN.
Previous documents quoted CIA director Allen Dulles as calling Hammarskjöld "troublesome" and saying he "should be removed". Hammarskjöld supported full independence for a united Congo, an unpopular position with the South Africans, the US and the UK.
The new probe will examine allegations that Hammarskjöld was assassinated by an apartheid-era South African paramilitary organisation that was backed by the CIA and MI5, and a Belgian mining company, several officials familiar with the case have told Foreign Affairs. The CIA has said that claims that it had anything to do with Hammarskjöld's death are "absurd and without foundation."
Hammarskjöld's plane plunged from the sky over the former Northern Rhodesia as he flew to orchestrate a ceasefire between Congo's government and Katanga province separatists. A crash report the following year pointed to pilot error. But several unusual witness statements raised continuing questions about the crash.
The acting security chief on Hammarskjöld's plane - who died of his injuries a few days after the crash - reportedly told medical staff he had seen "sparks in the sky" outside of the plane. A Belgian pilot claimed he downed the plane by mistake after he fired warning shots at the plane's wing.
Other witnesses insisted they saw the plane riddled with bullet holes and men in combat uniforms at the crash site.
Former president Harry Truman only deepened the mystery the day after the crash when he told reporters that Hammarskjöld "was on the point of getting something done when they killed him," adding: "Notice I said 'when they killed him.'" He refused to elaborate.
A number of countries wanted to thwart Hammarskjöld's attempts to reunite Congo and stop Katanga from seceding. Congo, which was receiving Soviet aid, had the world's richest uranium resources. Mining companies feared a loss of their operations if Katanga failed to become independent. The KGB, the CIA and British intelligence were all active in the country at the time.