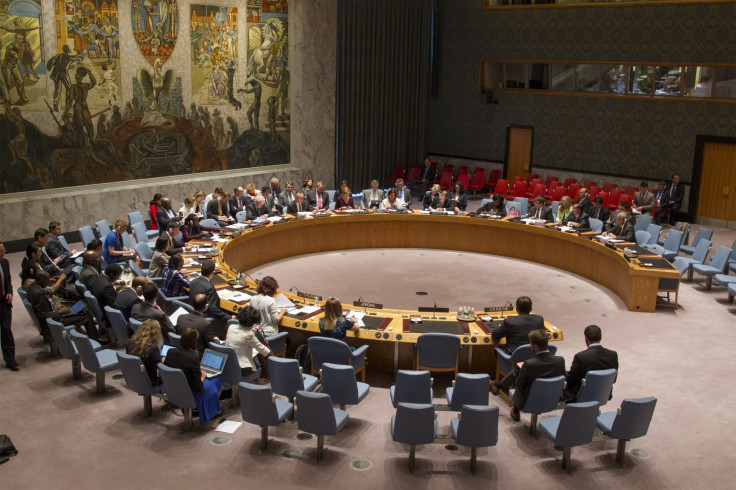 The 15-member UN Security Council has rejected a resolution calling for the establishment of Palestine statehood after it falls one vote short of the necessary nine.
Eight nations have voted for the draft resolution with five abstentions, while the US and Australia voted against it. The US is expected to have vetoed the resolution even if it had been passed.
The draft, submitted by Jordan, called for Israel to withdraw from occupied West Bank and East Jerusalem, and the setting up of a Palestinian state by 2017.
Those nations who voted in favour of the resolution include Russia, China and France while those who abstained are the UK, Lithuania, South Korea, Nigeria and Rwanda.
Of the 15 members, 10 are rotating members while five are permanent - the US, Britain, China, France, and Russia - who have the power to veto any resolution.
Condemning the international body for failing to secure a vote, Palestinian ambassador to the UN Riyad Mansour said: "The Security Council has once again failed to uphold its charter duties to address this crisis and to meaningfully contribute to a lasting solution in accordance with its own resolutions."
"This year, our people under Israeli occupation endured the further theft and colonisation of their land, the demolition of their homes, daily military raids, arrests and detention of thousands of civilians including children, rampant settler terrorism, [and] constant affronts."
The resolution was brought to the UNSC after 22 Arab nations agreed to uphold Palestine's proposal.
Following the vote, the US, a close Israeli ally, reiterated its standpoint defending Washington's position on the matter.
"The United States every day searches for new ways to take constructive steps to support the parties in making progress towards achieving a negotiated settlement. The Security Council resolution put before us today is not one of those constructive steps," said US ambassador to the UN Samantha Power.
Jordanian ambassador to the UN Dina Kawar, who sponsored the draft, expressed regret that the Council did not adopt the resolution.