Dana White has given the clearest indication that talk of a mega money fight between Conor McGregor and Floyd Mayweather is not just a fantasy and that it could happen in the near future.
The Ultimate Fighting Championship (UFC) president believes the amount of money involved is too big for it not to happen. Reports suggest that it could be the biggest pay-per-view, with both parties aiming for a $100m (£80.6m) payday.
The Irishman and the retired boxing legend have been locked in a verbal feud ever since McGregor was crowned UFC's first ever two-weight title holder following his win over Eddie Alvarez. The talks have become more serious now, with Mayweather confirming that he will come out of retirement to fight 'The Notorious' in a boxing match.
White had initially dismissed talks about the fight, insisting that McGregor had a contract with UFC, which he was obligated to fulfill. However, he is increasingly warming up to the idea of the fight taking place in the near future.
"I do think it's going to happen," White told Conan O'Brien, as quoted by ESPN. "I think it's going to be a tough deal, because, obviously, there are a lot of egos involved in this deal and a lot of people, so that always makes it tougher."
"On the flip side, there's so much money involved, I just don't see how it doesn't happen."
McGregor will need to be granted a Nevada State Boxing License before the fight can take place and it is likely to happen only after he solves his legal matter with the Nevada State Athletic Commission. The UFC president, meanwhile, believes McGregor does have an advantage in a fight against Mayweather owing to him being a southpaw in his prime. However, Mayweather is a five-division boxing world champion with a 49-0 record, and is clearly the favourite in a boxing match.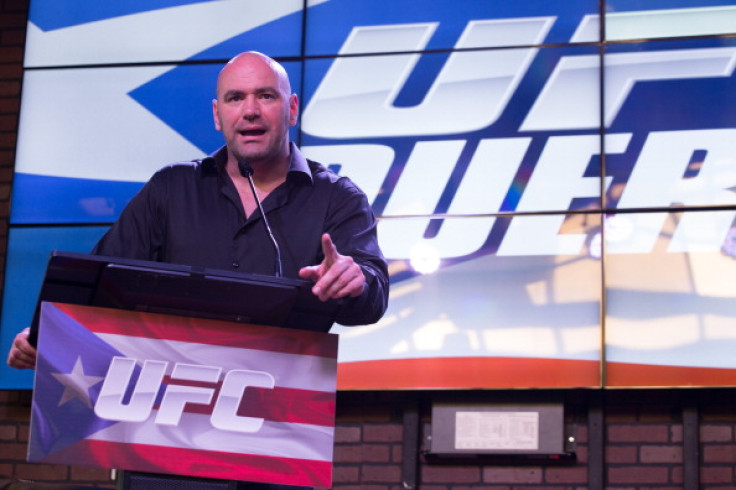 "A lot of things make this fight intriguing. Conor McGregor is huge. He's in the prime of his career. Floyd is 40. Floyd has always had problems with southpaws; Conor is a southpaw, and Conor hits hard. When he hits people, they go. Floyd is definitely not knocking him out. That's for sure," the UFC chief explained.
"I'm not saying Conor would win this boxing match, but it sure makes it interesting."