Any foreign envoy arriving for a posting to the UK in the currently-challenging post-Brexit climate would be bracing for a challenge, but for Yashvardhan Kumar Sinha – a seasoned diplomat with four decades of experience in the Indian Foreign Service – it's all part of the rough and tumble of international diplomacy.
Fresh from having presented his credentials at Buckingham Palace as the High Commissioner of India to the UK, and in his first media interview since officially taking up his post, Sinha told IBTimes UK: "Brexit is not a crying moment for proponents of Indo-British bilateral trade. The relationship goes back over 400 years; that pre-dates the existence of the European Union.
"Ties underwent a post-colonial metamorphosis, and in the 70<sup>th year of India's independence remain as robust as they have ever been."
While trade relations in recent decades between London and Delhi have been viewed through the prism of multilateral norms conjured up in Brussels, Sinha says Brexit provides both countries with an opportunity to "reset their relations in a bilateral context".
"The British side is keen to conclude post-Brexit a free-trade agreement, and so is the Indian government. The idea is to find common ground and address the interests and concerns of both parties for it to be a win-win situation for both sides."
In the company of candid friends
That conversation needs to be candid, Sinha notes, given what's at stake here. The trading relationship between both countries is immense. The UK is the third-largest investor in India, and the largest investor among G20 nations to put faith in the burgeoning Indian economy.
Similarly, India is the third-largest investor in the UK economy, and second-largest international job creator in the UK, adding over 110,000 jobs over the last two decades. Independent assessment puts the trade in goods between both countries at $14bn (£11.3bn) and trade in services at $5bn.
"And it could be some much more. In her landmark speech at Lancaster House, UK Prime Minister Theresa May spoke about a globalised British economy. International partners such as ourselves can ensure that objective."
However, given level of exposure of Indian companies, from the house of Tatas to Infosys, Wipro to Haldiram Foods, are businesses conveying their worries?
"I would not classify what Indian businesses are telling us as 'worries', let's just say there are some issues to be addressed on both sides. Capital flows to where there are high returns. Of all the investment made by Indian companies into the European Union, the UK accounts for the largest share. That context is important.
"However, being candid as we should be among friends, a lot of Indian companies made their investment decisions and plans based on a certain premise that they would have easy access to Europe, and we hope that would continue. How that is worked out is a matter for London and Brussels."
Facilitating movement of talent
With EU immigration being a hot topic in this post-Brexit world, India has had its own run in with London on the subject, with much of the May government's stance, especially on visas for working professionals and students, leaving policymakers in Delhi nonplussed.
"It is not for me to comment on domestic British politics, but also I think we should not overstate this point. The mantra for us in our World Trade Organization (WTO) negotiations was free movement of people – talent in a global community.
"It is important that our professionals are able to work abroad as they contribute immensely to the society. When they come back to India, they are able to contribute even more to India's economic growth and development. That is a cardinal principle; under such an umbrella there are often issues of visas and immigration."
Sinha says the effect is already being felt by educational institutions in the UK. Once considered a traditional right of way for Indian students seeking higher education abroad, the UK has been sliding of late in terms of attracting them.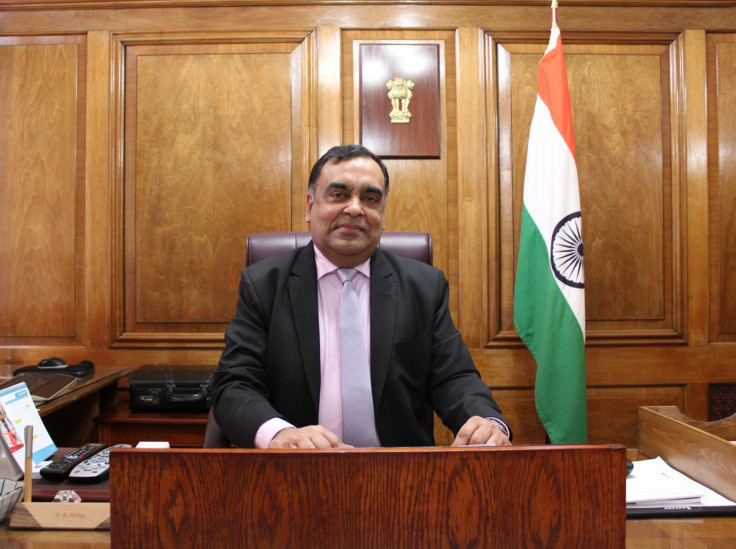 In 2010-11, the number of student visas issued to Indian students stood at 30,000. "That in itself was not a high figure. Last year, the number was down to 16,000, while there has been a steady increase in numbers bagged by France and Germany, alongside Australia and New Zealand and the US; the top destination for Indian students."
Sinha says the decline should concern UK universities. "The causes need to be examined in greater detail, but visa conditions offer a case in point. For example, how long an Indian student can stay on to plan further education or gain work experience upon graduating is now limited to four months in the UK, compared to 12 months in some other countries. This is an obvious disincentive."
Economies benefit from internationalists, the High Commissioner adds, pointing to Indian clout in the information technology (IT) industry. "The contribution of Indians to the American IT industry is immense and is a matter for the history books. Not only has the US economy been better for it, India is now recognised globally as an IT industry powerhouse."
However, Sinha disagrees that the British government isn't listening or is being narrow-minded. "We have raised it at the highest level with the UK government where there is a recognition that these issues will be addressed. How it is done depends very much on not only the government, but also the institutions of higher learning here."
Furthermore, research and development (R&D), where UK leads the way in several spheres, would be an obvious place to further cooperation via training and educational institutions. One prime example, Sinha says, is the Newton Bhabha Fund.
Named after Sir Issac Newton and noted Indian nuclear physicist Homi Jehangir Bhabha, the fund brings together the UK and Indian research scholars. The scheme is part of the £375m Newton Fund to support science and innovation partnerships between the UK and emerging powers.
"Being a firm believer in the power of education and technological exchange, I think a larger R&D effort by both countries would be tremendous in a post-Brexit climate. The Newton Bhabha fund exemplifies the power of cooperation."
Execution strategy during Article 50 shenanigans?
Given that a whole host of issues need to be worked out or 'reset' as Sinha says, a bilateral trade deal with India is all but inevitable, something even seasoned Whitehall mandarins would admit to. Big question is when? Right now? During Article 50 negotiations – the formal trigger for the UK's EU exit – or once talks with Brussels have concluded in two to three years time?
With the most diplomatic of all smiles, Sinha remarks: "While I would not like to second guess what our trade negotiators and political masters in the UK and India would do, all I can say that there is a recognition by Prime Ministers Narendra Modi and Theresa May of post-Brexit opportunities."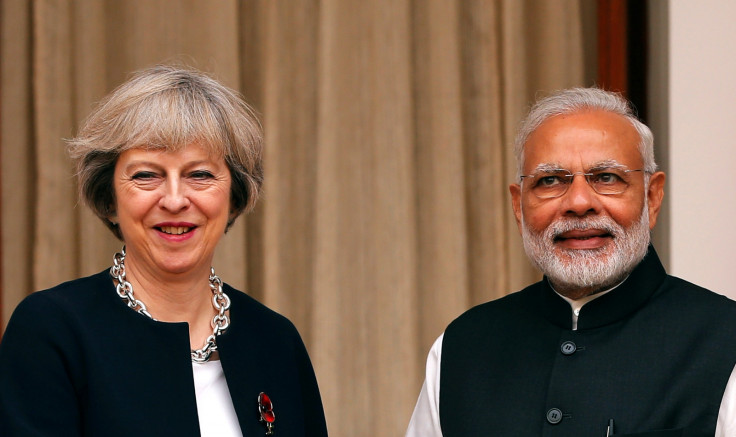 Sinha says dialogues facilitated by lobby groups FICCI (Federation of Indian Chambers of Commerce and Industry), CBI (Confederation of British Industry), India-UK CEOs Forums and more, are also contributing towards inputs to both governments. That dialogue, the High Commissioner says, is ongoing and robustness of the Indo-British "special relationship" in the 70<sup>th year of India's independence is not in doubt.
Given that there is nothing like the present, both governments have decided to set up a joint working group on trade, as revealed during May's visit to India.
"That is an important development, a vital first step that clearly demonstrates both governments are prepared to engage with each other on trade and investment and explore how we can leverage what happens between the UK and the EU, and I stress that that's between London and Brussels, and prepare for the future."