Union J have slammed claims that singer George Shelley was kicked out of the band. A rep for Shelley, 22, confirmed his departure in a statement which accused his former bandmates of being "jealous" of his success outside of the group. Shelley's bandmates are then said to have suggested that they forced the singer to quit citing his lack of commitment to the group.
After almost four years with the boy band, which includes Josh Cuthbert, JJ Hamblett and Jaymi Hensley, the I'm A Celebrity... Get Me Out Of Here runner-up announced his decision to leave to focus on solo projects including presenting and acting. However, Hensley reportedly gave The Sun an alternate version of events, saying: "I wrote a really strong email. We basically gave him an ultimatum. It was, 'You're either in the band or you're not'."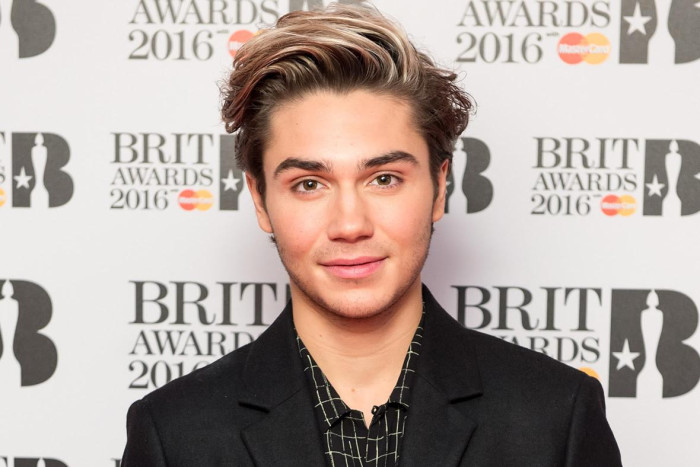 Shelley has now clarified the situation in his own words, telling his Twitter followers: "I was shocked and bemused to wake up this morning to reports that I had been kicked out' of Union J. The decision for Union J to continue on without me was entirely mutual between me and the boys... I have had an incredible journey with the band and will always be grateful for the experience but to imply that my 'diva behaviour' and 'lack of commitment' led to the end of my union with Union J is both hurtful and untrue.
"The reality is I've decided to focus on my broadcasting and acting career and am excited for what the future holds... Despite the decision of the boys to announce the future of the band in this way, I still wish them the very best. To everyone who has supported me so far, and most importantly the fans, I love you to the moon and back."
Hensley has now also waded into the controversy to clarify his earlier comments, tweeting: "I want it to come from my [heart] that I am very proud of George, the person he is and everything he has so far and will continue to achieve. He will always remain my brother... I can certainly say this decision has not come from any bad feeling, jealousy or anything else of that nature."
In the statement released by his publicist, Shelley was described as "an utterly charming and hardworking individual – not a diva in the slightest." They added: "The fact of the matter is that the other members of Union J are simply jealous he has achieved the start of an exciting new career and they have not."
Union J were previously known as Triple J with Hensley, Cuthbert and Hamblett the sole members of the group. However, solo singer Shelley was made a fourth member during the group's stint on The X Factor in 2012. The remaining members of Union J have confirmed that Shelley will be replaced by a new member in the coming weeks.
It was a mutual decision for George to leave Union J so he could focus on his broadcasting and acting career​. He is now a regular part of the Capital FM Breakfast Show, hosted the Brits Red Carpet Live and recently completed shooting on BBC3's Murder in Successville. He is an utterly charming and hardworking individual - not a diva in the slightest. George had agreed to be totally magnanimous towards them, but unfortunately this has not been reciprocated."
Listen to Union J's Carry You: