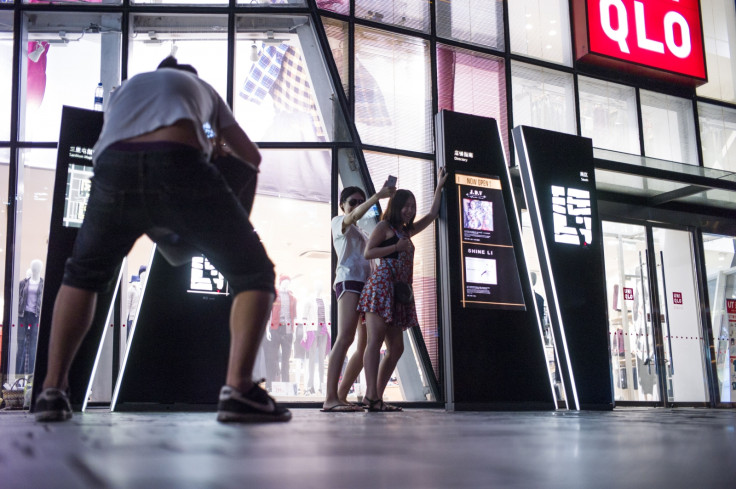 A viral sex tape recorded in a Beijing shopping mall has infuriated Communist authorities, which reprimanded the heads of China's main web portals over the diffusion of the "un-socialist" clip.
The country's internet regulator has also vowed to take swift criminal action against the publisher of the one-minute footage depicting a young couple giving vent to their passion inside a fitting room at a Uniqlo store in the capital.
"The vulgar video had spread like a virus online and clashed with socialist core values," said Xu Feng, a director at the Cyberspace Administration of China (CAC), state media reported.
Posted online earlier this week, the pornographic clip went viral within hours, being shared millions of time on social networking site Weibo and mobile messaging app WeChat.
It became so popular that people started taking selfies outside the store where it was shot, eventually coming to the attention of the China's restless internet censors.
The CAC summoned executives from Weibo and WeChat's parent company Tencent, urging them to "to increase their awareness of social responsibility, strengthen management and cooperate with the authority in investigating the case," Xinhua news agency reported.
The regulator said there were suspicions the clip was a well-orchestrated publicity stunt.
Uniqlo denied it had anything to do with it. "As a responsible international brand, Uniqlo... would like to ask consumers to abide by social ethics, maintain social justice and correctly and properly use the fitting spaces provided by Uniqlo stores," the Japanese clothing giant said, AFP reported.
According to China's tough anti-pornography laws, those found guilty of spreading obscene material face up to two years in jail, while making a pornographic product for profit is punishable with life imprisonment.