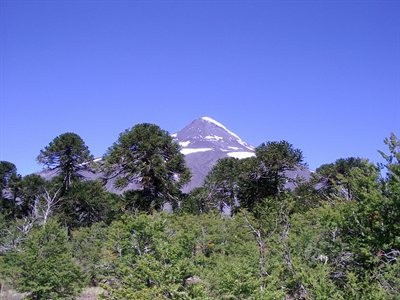 Researchers have created a unique map that shows dinosaurs roamed among the pine trees in the Arctic Region, nearly 100 million years ago.
Researchers from the Royal Holloway, University of London have created first realistic maps of the Earth's forests at the time of the dinosaurs. The new map indicates that the earth was covered by monkey-puzzle trees and pine trees giving a clear picture of the of the lost world.
"Our research shows that weird monkey puzzle forests covered most of the planet, especially in the steamy tropics. At mid-latitudes, there were dry cypress woodlands, and near the North Pole, it was mostly pines," Emiliano Peralta-Medina, researcher from the Department of Earth Sciences at Royal Holloway said in a statement.
The researchers created this unique map by studying the Cretaceous Period which existed about 100 million years ago, when the dinosaurs ruled the world. They also created a database of every fossilised forest site ever discovered during the same period and plotted them on maps.
Scientists also discovered that Cretaceous trees were growing twice as fast as modern trees which was discovered by analysing the tree rings in the fossils.
"Some of our fossil trees from Antarctica had rings more than two millimetres wide on average. Such a rate of growth is usually only seen in trees growing in temperate climates. It tells us that, during the age of the dinosaurs, polar-regions had a climate similar to Britain today," said Dr Howard Falcon-Lang from the Royal Holloway, University of London in a statement.
According to researchers, hundred million years ago, the polar region had a climate that was similar to Britain's climate today. The main reason behind this baking hot climate was because of the high levels of carbon dioxide that was present in the air, which was at least 1000 parts per million (ppm) compared to 393 ppm today.
"If carbon dioxide concentrations continue to rise unabated, we will hit Cretaceous levels in less than 250 years. If that happens, we could see a return of forests to Antarctica. However, it's unlikely that dinosaurs will be making a comeback," Dr Falcon-Lang concluded.