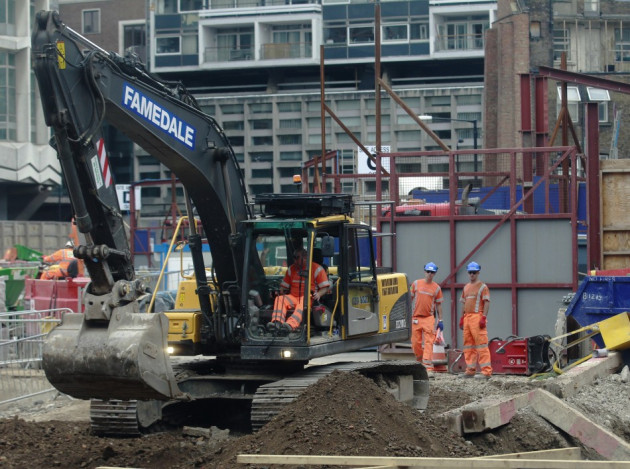 Britain's biggest union and the Labour party are leading calls for a "Leveson style" inquiry into claims companies working on projects such as the Olympics and Crossrail blacklisted construction workers.
Unite has called for an investigation, saying that blacklisting is as deplorable as phone hacking, while Labour is expected to demand an inquiry during a House of Commons debate.
Unions now claim more than 40 of Britain's biggest construction firms are guilty of blacklisting, and Unite says the practice was rife on major projects such as Crossrail.
The call for an inquiry follows the admission by Cullum McAlpine, director at construction giant Sir Robert McAlpine, that the company used a secret blacklist compiled by the Consulting Association which was discovered by the Information Commissioner's Office in 2009. The list detailed the employment history and trade union activity of more than 3000 construction industry workers.
Len McCluskey, general secretary of Unite, said: "This is a scandal on the scale of phone hacking, except it is the lives of thousands of ordinary construction workers which have been ruined. There should be a full and proper inquiry. Companies have been allowed to get away with a conspiracy to spy on thousands of ordinary construction workers and destroy their careers.
"Lives have been ruined and families have been torn apart just because workers have raised safety concerns in Britain's most dangerous industry or just because they exercised their human rights to belong to a trade union."
However, the allegations of blacklisting have met fierce opposition from Crossrail, which has denied any involvement in blacklisting and called for Unite to provide evidence of its involvement.
Andrew Wolstenholme, Crossrail chief executive, released a statement rejecting the "unsubstantial claims" made by Unite that blacklisting took place on the central London rail project. He added: "Crossrail Limited is not aware of, and has seen no evidence of, blacklisting of any kind in connection with the Crossrail project.
"If Unite has any evidence then we wish to see it; we have made this point a number of times and yet none has been forthcoming. Crossrail has written to the trades unions on several occasions setting out our commitment to taking firm, decisive and immediate action if any substantive evidence can be presented.
"All our contractors are fully aware that blacklisting is unlawful as well as being a breach of contract which would result in immediate action by Crossrail."
Employment relations minister Jo Swinson said: "The Government condemns blacklisting as a totally unacceptable practice. Legislation has been in place since 2010 to prohibit the use of blacklists following an investigation into the Consulting Association by the ICO.
"We would strongly urge anyone who feels they have been a victim of blacklisting, or has any information suggesting that this practice is still occurring, to pass any evidence they have to the ICO."