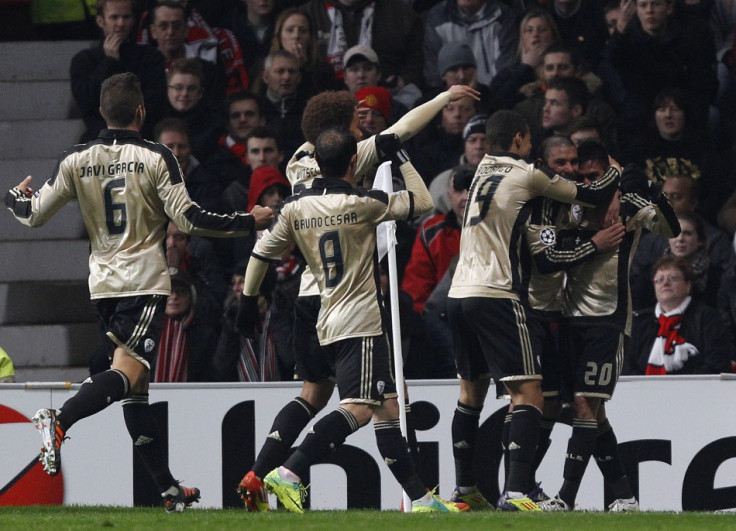 Manchester United have been dealt a blow in their pursuit of Nicolas Gaitan, with the Benfica playmaker insisting that his future lies in Portugal.
Benfica drew 2-2 with the Red Devils in the Champions League group stages last night, and have now moved to the top of group C in their table for the European tournament.
While United were favourites to win the tie last night, some mistakes in their defence allowed Benfica to go one goal ahead within four minutes, and then equalise just one minute after their opposition had gone 2-1 up in the second half.
And while Gaitan has been continually connected to a move to United in transfer windows past, the Argentine insists he's currently concentrating on Benfica's future.
"I am at Benfica and very happy at the club and in the city, we always play for important things and I want to continue working for Benfica," he said.
Benfica have now effectively qualified for the final 16 of the Champions League after their draw with United, and Gaitan believes that the way that his side fought off the English giants towards the end of the match showed their strength in European football.
"We are satisfied, we made a huge effort," he explained. "We played smart and dominated proceedings in the first 30-35 minutes. Overall, we played well.
"It was normal that United would up the pace, they wanted to win, but we wanted to draw and I am happy with the result.
"To get a point at a stadium with such a history is always a good result."
United have been linked with a host of Benfica players in preparation for the January transfer window, with Javi Garcia and Axel Witsel also connected to the club. And Sir Alex Ferguson has had his chance to look at how the trio play first hand, against his side in the Champions League so far.
All three would serve to bolster the club's attacking options, and midfield signings appear to be a big priority in the next window on account of the need to replace the retired Paul Scholes.
The club were linked to Wesley Sneijder last summer, and although Sir Alex Ferguson insisted that he was not in the market for a Scholes-replacement, United are clearly lacking in their midfield department, with some lackluster results lately to test to that.