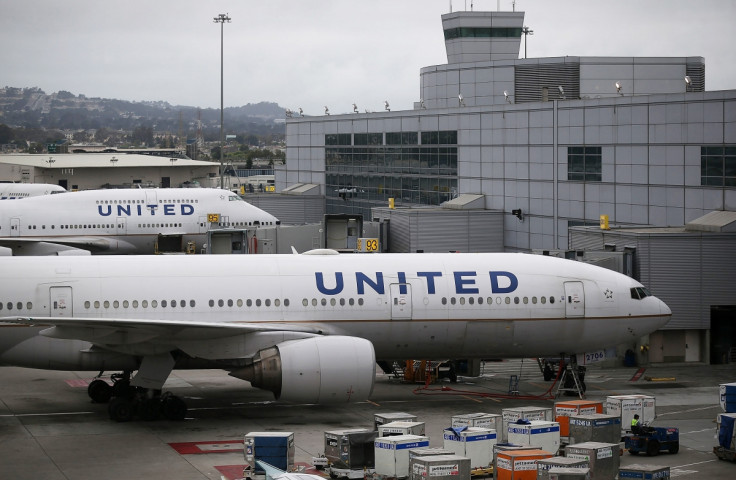 Passengers aboard Newark-bound United Flight 1997 received a frightening warning from their pilot: they would encounter "horrific" storms, including tornadoes.
The pilot's warning, which was broadcast over the plane's speakers, freaked out passengers so much that a flight attendant was forced to take the microphone to try to calm them down, passenger Pamela Kent told NJ.com.
The flight had already been delayed in Chicago for two hours on Tuesday (22 August) when the pilot made the unnerving announcement.
"He seemed angry," said Kent, who was traveling with her daughter Jessica. "He said, 'We're going to be flying through horrific storms, including tornadoes.'" If that was not enough to scare passengers, the pilot also asked them to "get to know your neighbours," Kent said.
She said the pilot warned the trip to New Jersey would be "very turbulent" before he walked into the cockpit and shut the door.
Flight attendants reportedly tried to assure passengers that the pilot did not mean it was unsafe to fly and that he was letting passengers know there would be more delays. According to NJ.com, there were tornado warnings in Warren County and in parts of Pennsylvania on Tuesday night.
The plane eventually left the gate, but as it prepared to taxi to the runway, the pilot got back on the intercom and told passengers the plane had a maintenance issue and had to return. Frustrated passengers told flight attendants they wanted to get off the plane.
By that point, the pilot and his crew had also "timed out," meaning they had worked their allotment of hours and a new crew would take over. At least 50 passengers, including Kent, decided to make alternate plans, NJ.com reported.
"It was a general feeling of being rattled," Kent said. "You want a pilot to have confidence. There was not that feeling."
The 5.54pm flight finally took off at 1.14am Wednesday (23 August) following a second deplaning. The flight landed in Newark at 3.58am, more than 6 1/2 hrs after it was originally scheduled to land.
United Airlines said it was looking into the incident. "We would never put our crew or our passengers in a situation where it was unsafe to fly," spokeswoman Natalie Noonan said. "The safety of the passengers and the crew is always our No. 1 priority."