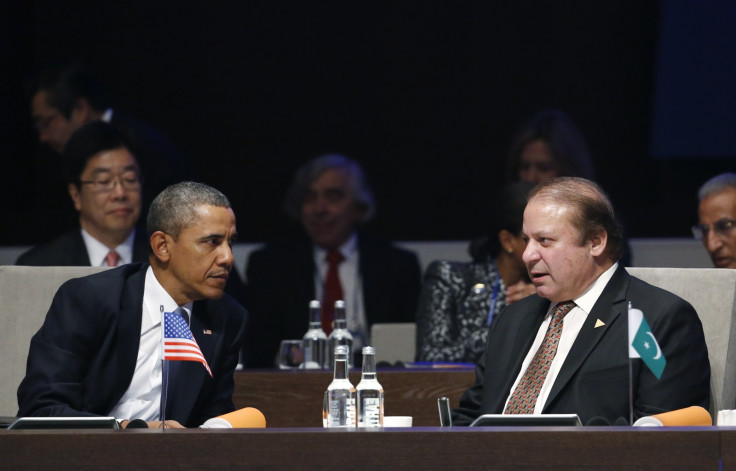 A US State Department report has blasted Pakistan for lack of "sufficient action" against terrorist groups Lashkar-e-Taiba (LeT) and Jaish-e-Mohammad (JeM), who have been blamed for attacks in India. The report comes days before Indian Prime Minister Narendra Modi arrives in Washington for a three-day visit, during which he is expected to hold one-to-one talks with President Obama.
The State Department's annual "Country Reports on Terrorism" research for 2015 noted that terrorist groups continue to operate, train and fundraise in Pakistan. Apart from citing attacks on Indian soil, the US has also condemned Pakistan's inability in curbing the threat to US interests in Afghanistan from the Taliban and Haqqani groups.
"In September, the Pakistan Electronic Media Regulatory Agency prohibited media coverage of LeT and affiliated groups, although the groups continued to recruit and operate around the country," the State Department said. "Despite JuD (Jamaat-ud-Dawa) and FiF's (Falah-e-Insaniyat Foundation) proscription under UN sanctions regimes, the Pakistani government affirmed in December that neither organisation was banned in Pakistan."
The UN-designated terrorist groups were reportedly able to raise funds, as well as hold rallies, inside the country. The report also noted that India has continued to experience terrorist attacks from transnational groups based in Pakistan, and condemned Islamabad for taking "slow action" against the 2008 Mumbai attack terrorists.
India and the US have continued to strengthen counter-terrorism cooperation throughout the last year, with President Obama and Prime Minister Modi visiting each other's countries and hosting talks on the matter. The pair will meet once again between 6 and 8 June for their seventh meeting since Modi took office in 2014, setting new records for both governments in respect to meeting a head of government from a country that is not a formal ally.
On 9 June the Indian leader will become the fifth Indian Prime Minister to address US Congress, with the last address from an Indian Prime Minister being more than 10 years ago in 2005. President Obama is also expected to host a lunch for Modi during his visit.