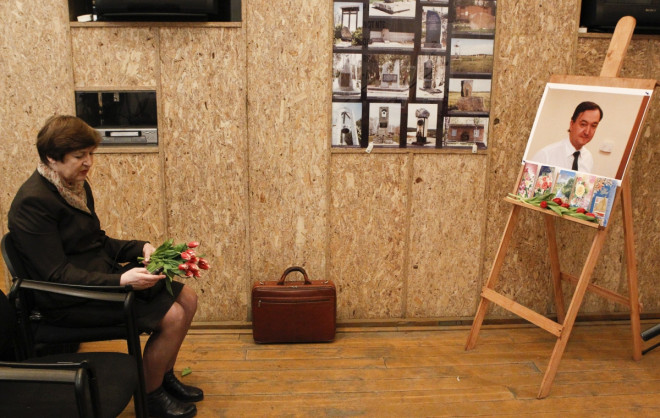 The Unites States has slapped sanctions on 12 Russian individuals for human rights abuses in relation to the death of lawyer Sergei Magnitsky.
The US Treasury Department announced the actions late on Tuesday and said they were not connected in any way to the Ukraine crisis, which has seen the US and Europe impose sanctions on dozens of Russian officials.
The sanctions target officials who allegedly withheld medical care from Magnitsky, who died in prison after he exposed mass corruption in Russia.
The 12 individuals named by the Treasury will have any American assets frozen, while American companies and individuals will be banned from doing business with the sanctioned Russians.
They include prison doctors, the judge who presided over the posthumous trial and a banker allegedly behind the scandal that Magnitsky uncovered.
Following the death of Magnitsky, the US has targeted Russians for human rights abuses under a law named after the lawyer.
The US State Department has previously sanctioned 18 Russians on a publicly available list, while a number of other officials were also put on a list that was not published.
Russian courts convicted Magnitsky of tax evasion last year, after his death.