'Unlawful surveillance' at North Dakota Pipeline protests being probed by rights group
Protesters reported crashing smartphones and disappearing Facebook updates.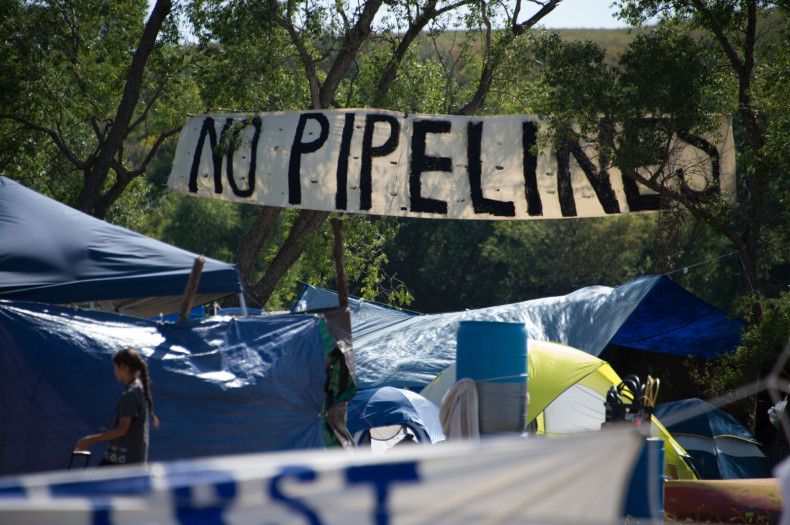 The Electronic Freedom Foundation (EFF), a not-for-profit civil liberties organisation that focuses on digital rights cases, is probing numerous claims of invasive police surveillance against activists taking part in protests at the Standing Rock Sioux reservation.
From smartphone spying to tampering with social media messages, the EFF is responding to a number of complaints from self-described 'Water Protectors' who fought Energy Transfer Partner's plans to drill an oil pipeline under hotly contested tribal land in North Dakota.
The EFF sent a number of lawyers and technologists to the region to investigate the protesters' claims of unlawful snooping.
This included "anecdotal evidence" of suspicious smartphone behaviour such as fast battery drainage, phones crashing and disappearing Facebook updates.
Some protesters claimed to have witnessed suspicious login attempts on their emails accounts which were later traced to web addresses in North Dakota's Information and Technology Department.
According to NBC News, people at the scene have spotted mysterious planes flying overhead that may be linked with surveillance operations, while one journalist at Standing Rock reported unusual interference in her microphones as one craft circled above during an interview.
It remains unknown if these are indeed the work of the police or simply coincidence.
"A benign variable like overloaded rural cell networks may be to blame for some of the connectivity problems water protectors have experienced," said Stephanie Lacambra, criminal defence staff attorney at the EFF in a blog post.
"However, we can't discount the possibility of interference caused by law enforcement's use of surveillance technology against domestic activists without knowing what technologies are being used, where, when, how, why, and by whom," she said.
"We need greater law enforcement transparency, deeper levels of investigation and public oversight, and continued independent testing on the ground."
The protesters had a significant victory against the pipeline plans in early December after officials made the decision to halt construction of the pipeline and re-route it from the reservation.
Many of the remaining protesters, staying put through heavy blizzards and dropping temperatures, are convinced the oil firm will restart construction if they leave the area. On 19 December, Reuters reported between 700 and 1,000 protesters remain at the camp.
In any case, the EFF sent over 20 Freedom of Information requests to the FBI, the US Marshals and a slew of local law enforcement agencies that, "have been sighted at Standing Rock or are suspected of providing surveillance equipment on the ground."
At the time of writing, only the US Marshals' Service had issued a response that denied the accusations of using smartphone surveillance tools on the protesters. The remaining agencies are either still to issue a response or have said the request is too vast in scope to comply with.
"It is past time for the Department of Justice (DoJ) to investigate the scope of law enforcement's digital surveillance at Standing Rock and its consequences for civil liberties and freedoms in the digital world," Lacambra said.
"The government has a choice: if it will not be transparent enough to allow the public to police it, then it must police itself," he said.
"However, if the agencies charged with serving and protecting Americans are in fact persecuting and threatening our civil rights, then they must be held accountable and stopped from violating the very rights they were created to defend."