Justin Trudeau approves controversial pipeline, 'betraying' environmentalists and The First Nations
Thousands demonstrated the previous week, in a similar vein to protests against the North Dakota pipeline.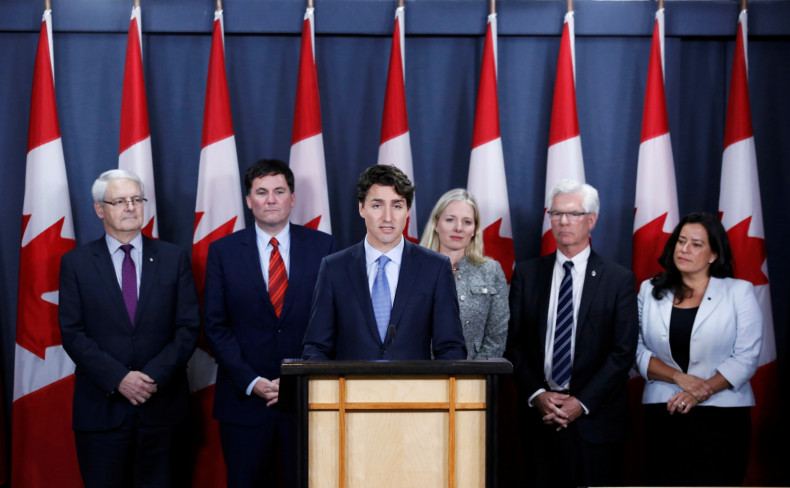 Canadian Prime Minister Justin Trudeau gave the green light to a controversial oil pipeline in British Colombia, leaving environmentalist and First Nation people feeling betrayed by the Liberal PM who promised "a clean environment and a strong economy," in his election campaign.
Several hundred people marched in Vancouver to demonstrate their opposition to the project after Trudeau's announcement on 29 November – Canadian media reports, and smaller protests took place in other cities in Canada such as Montreal and Ottawa.
"The federal government's approval is a betrayal of promises made in the last election to act on science, gain public approval and respect indigenous rights. People are furious that they have been lied to," said Peter McCartney, campaigner for the environmental group Wilderness Committee.
Thousands of people had taken part in a demonstration in Vancouver the previous week, locked in a similar struggle to those protesters in the US opposing the North Dakota Access pipeline.
The Kinder Morgan Trans Mountain pipeline would connect the Alberta oil sands to the Vancouver suburb of Burnaby on the Pacific Coast. The project would see a huge increase in tanker traffic in First Nation territory, putting it at increased risk of oil spills.
Trudeau however defended the project. "If I thought this project was unsafe for the BC coast, I would reject it. Period," he said at a news conference in Ottawa. "This decision was based on debate, science and evidence." He highlighted that the project would triple the capacity to deliver Canadian oil to international markets beyond the United States, where Canada exports 97% of its production and where the Obama administration rejected the controversial Keystone XL pipeline.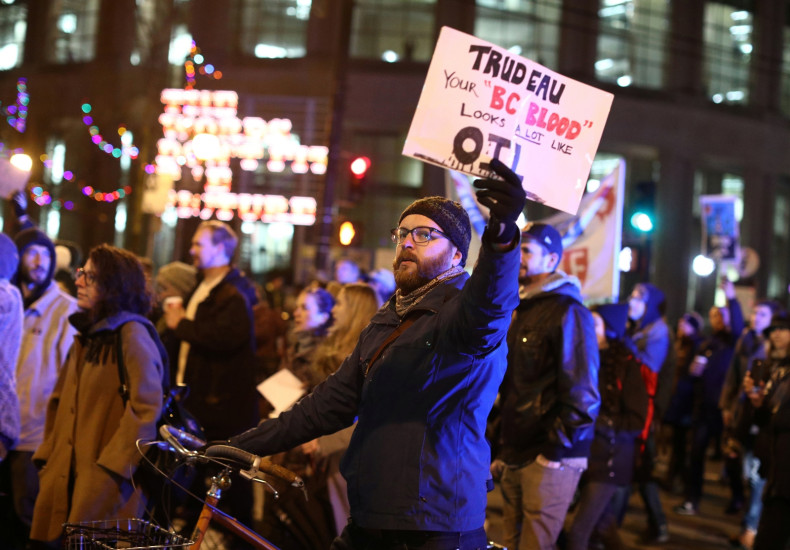 Trudeau, who approved the Kinder Morgan pipeline but rejected another, the Enbridge's Northern Gateway, also said that more oil would end up being transported by rail if more pipelines are not built. "We took this decision today because we believe it is in the best interests of Canada."
According to Alberta Premier Rachel Notley, the decision will benefit the Canadian economy. "We are getting a chance to sell to China and other new markets at better prices," she said: "And we're getting a chance to reduce our dependence on one market and therefore be more economically independent."
In British Columbia, the birthplace of the Greenpeace environmental movement, the strong opposition from local politicians, environmental and indigenous groups may still prevent the pipeline's construction.
A petition set up by consumer watchdog SumOfUS in support of the Union of British Columbia Indian Chiefs against the pipeline received more than 22,000 signatures at the time of writing. "Stand beside Indigenous people and do whatever it takes to stop the Kinder Morgan pipeline - with our voice, in the courts or the streets, on the water or the land," the petition said.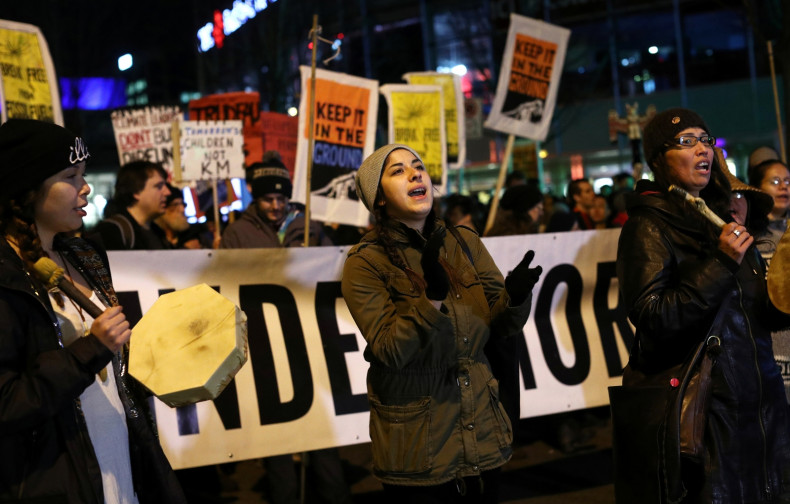 Vancouver mayor Gregor Robertson released a video expressing his disappointment at the Liberal government's decision. "This is a huge step backwards for Canada's economy and environment and for climate change," he said, adding that the project was driven by former Stephen Harper's Conservative government through a "flawed and biased review" that is still being contested in court.
There are currently seven court cases launched by various groups to stop the proposed pipeline and more are expected. "Through the courts, at the polls and in the streets, we will make sure this pipeline is never built," said Wilderness Committee's McCartney.
Green Party leader Elizabeth May told the Huffington Post Canada she was ready to oppose the construction even at risk of imprisonment. "If there are blockades as construction begins, I'm more than prepared to be there to block construction and be arrested and go to jail. This is not an issue where you compromise," she said. "They have no evidentiary case to proceed with Kinder Morgan" May, a lawyer said.
The other pipeline project Trudeau was passing through the Great Bear Rainforest. Trudeau also announced a ban on tankers on the North Coast of British Columbia due to risk of a spill. "The Great Bear Rainforest is no place for a pipeline and the Douglas Channel is no place for oil tanker traffic," Trudeau said.
Northern Gateway was approved by the previous Conservative government but a federal appeals court blocked it, ruling that aboriginal communities had not been adequately consulted. In his campaign, Trudeau had said no project would be approved without aboriginal communities' consent.
"Today's tanker ban is an acknowledgement that tar sands tankers pose an enormous threat to coastal communities and ecosystems," said McCartney. "If Justin Trudeau agrees that the Great Bear Rainforest is no place for a pipeline, he can't possibly think that the Salish Sea is better."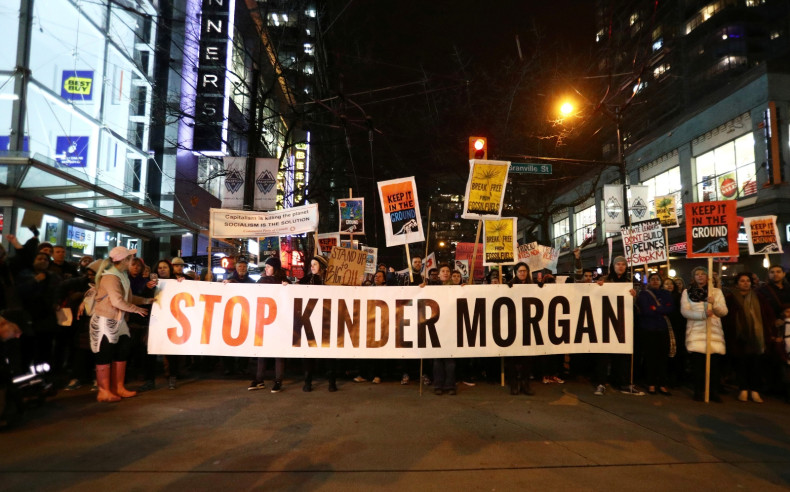 Trudeau also approved a lesser known Enbridge pipeline replacement called Line 3 that will carry oil from Alberta to the US Midwest. As the Associated Press reports, that pipeline will carry oil from Alberta, through northern Minnesota to Superior, Wisconsin.
These are the first major pipeline decisions for Trudeau, whose Liberal government faces the task of balancing the influential oil industry's desires with environmentalists' concerns. Last week, the government announced a plan to phase out coal-powered electricity by 2030.
According to a poll commissioned by an NGO opposing the pipeline, Trudeau could lose 31% of British Columbia voters who supported him in 2015 if he approved the project.