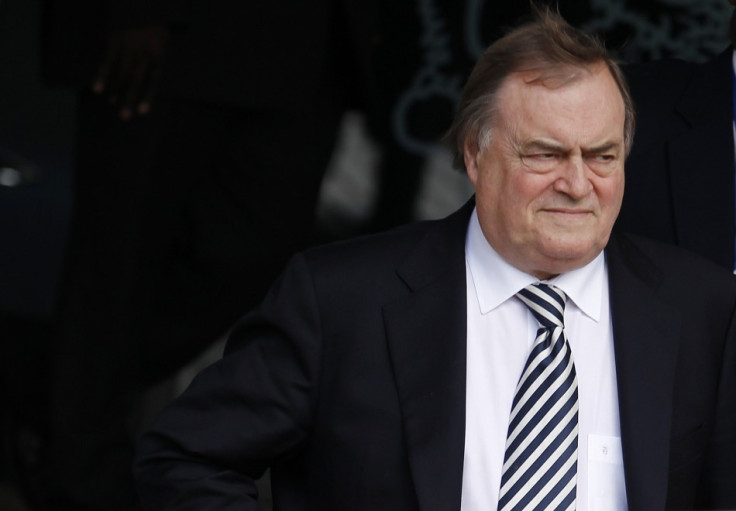 Former deputy prime minister Lord Prescott has accused the government of exploiting cheap labour following the revelations that unpaid diamond jubilee stewards were left stranded and forced to sleep under London Bridge.
Lord Prescott said the scheme - which was run by Close Protection UK (CPUK) - showed a complete disregard for the workers' rights as volunteers at the diamond weekend were forced to sleep underneath London Bridge in the cold and rain and made to change into their uniforms without privacy.
CPUK's managing director Molly Prince said it was a "logistics error" that led to volunteer staff from Bristol, Plymouth and Bath being dropped off at 3am in the morning before the coaches drove away and left them stranded.
Two of the volunteers told the Guardian that they had no access to a toilet for 24 hours and were taken to a swampy campsite outside London for accommodation after working a 14-hour shift.
Prescott told BBC Radio 4's Today programme: "[The situation was] not only unacceptable [but] a breach of the responsibility of the company under the security kind of agreements in the industry to have some proper regard for their employees.
"Not only was it under the bridge, but they were then sent to a camp which they described as 'swampy and wet' after this event - [it was] almost a development of labour camps.
"This shows a complete disregard for the social conditions of cheap labour.
"Is this the Olympic model? This company has bid for the contract at the Olympics - for which [workers] will be paid £8.45 because it's the minimum wage - but which conditions will they be paying for? How will they be sleeping? Who is responsible? This government exploits cheap labour."
Prince, also speaking on the Today programme, said the company had "extensively apologised" for the conditions that unpaid and apprentice waged staff were under but said the situation was not as bad as reported.
"The whole situation has been exaggerated. We're talking about two or three people complaining out of about 220 staff that were supplied to the event," said Prince.
"It was badly handled and for that we've extensively apologised. We're not in the business of exploiting free labour."
"There was dry sheltered accommodation and a couple of individuals wanted to erect their own tents on the site in the pouring rain which they were advised not to do by our operations director and they proceeded to attempt it."
Prescott has already written a letter the home secretary Theresa May in which he expressed his concern at the news some people were forced to work the event without being paid or risk losing their benefits.
He wrote: "If the allegations are true, it is totally unacceptable that young unemployed people were bussed in to London from Bristol, Bath and Plymouth and forced to sleep out in the cold overnight before stewarding a major event with no payment.
"I am deeply concerned that a private security firm is not only providing policing on the cheap but failing to show a duty of care to its staff and threatening to withdraw an opportunity to work at the Olympics as a means to coerce them to work unpaid."