Unreleased one-off Wu-Tang album on eBay - but Martin Shkreli is still threatening to break it
'Pharma Bro' lists $2m 'Once Upon a Time in Shaolin' LP for sale online.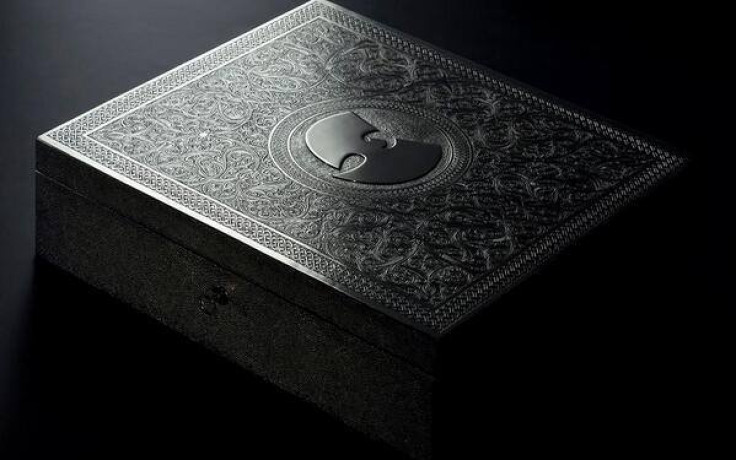 Martin Shkreli has created an eBay listing for the unreleased, one-of-a-kind Wu-Tang Clan LP that he purchased for $2m in 2015. The bidding war over the most expensive album of all-time sits just below the $1m mark at time of writing and will end in on 16 September - if it makes it that far, that is.
"This is the one and only Wu-Tang album," reads the seller description, written by Shkreli. "I decided to purchase this album as a gift to the Wu-Tang Clan for their tremendous musical output. Instead I received scorn from at least one of their (least-intelligent) members, and the world at large failed to see my purpose of putting a serious value behind music."
For discerning hip-hop fans, 'Once Upon a Time in Shaolin' is the holy grail of the genre - a never-before-heard double-CD recorded in secret by the legendary east coast rap group.
While brief, low-quality snippets have been heard since its controversial sale, the 26-song concept album remains shrouded in mystery.
"I will be curious to see if the world values music nearly as much as I have," he continued. "I have donated to many rock bands and rappers over the years to ensure they can continue to produce their art when few others would."
Later on in the post, Shkreli, selling under the username "martishkrel_7", notes that the double CD comes with a "finely crafted booklet", and the he will cover up to $25,000 in legal expenses to "to ensure the final purchase details are mutually agreeable."
In an attempt to combat claims that he is looking to profit from the sale, he wrote: "My companies and I have record amounts of cash on hand," claiming the real reason behind the sale is to make it available "for the world to hear."
So far so good, but there is no guarantee he will follow through on his specious claims. "At any time I may cancel this sale and I may even break this album in frustration," the post continues, echoing previous statements made by the former Turing Pharmaceuticals CEO when he threatened to "f**king snap the CD on f**king TV and not even listen to it."
Shkreli, often dubbed 'Pharma Bro' by netizens, hit the headlines in 2015 after hiking prices on his company's HIV/AIDS drug Daraprim by 5,000%. Later that year, Shkreli was arrested by the FBI and eventually charged with securities fraud. He faces several years in jail, but has previously claimed that he is confident he will avoid imprisonment.
In the listing's Q&A section, Shkreli alleges that he will "donate half of the sale proceeds to OHSU for rare disease drug research."
© Copyright IBTimes 2023. All rights reserved.