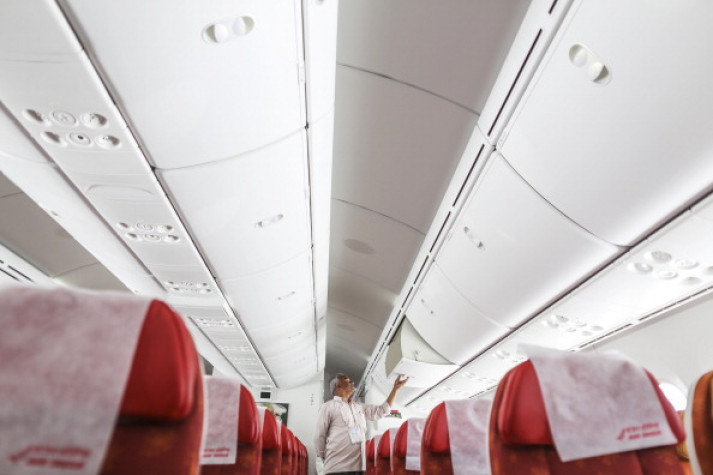 An Indian passenger on board an Air India flight from Melbourne to Delhi was reportedly tied down using ropes and wires after he had too many drinks and was uncontrollable, reported The Times of India.
The passenger reportedly ripped apart the clothing of two flight attendants and tried biting several passengers.
Shortly after, the pilot connected with the airline command centre in Delhi, expressing the need to offload the unruly passenger in Singapore.
Since the diversion would have caused long delays, the crew on board were forced to control the unruly passenger by tying him to his seat.
The passenger was later handed over to airport security upon arrival in New Delhi.
Commenting on the incident, a senior pilot told The Times of India: "Unruly flyers are a safety menace to both fellow flyers and the aircraft itself. Indian carriers have witnessed scores of such acts, either by inebriated passengers, or other perfectly fine people who suddenly acted strange.
"While strict action is taken once such people are handed over to security agencies on ground, the critical issue is keeping them in check when the plane is in air," he added.
Another pilot criticized the Indian airlines' leniency towards offering drinks on board their flights.
"Crew of Indian airlines on international flights has to be firm in serving drinks to passengers and ensure that no one gets more than a certain number of drinks. Foreign airlines are very strict. Try asking for a third or fourth drink on any western airline and the crew will firmly warn that you will be reported on arrival if you ask for more. Our hospitality, however, makes our crew more lenient which they should not be," said the pilot.