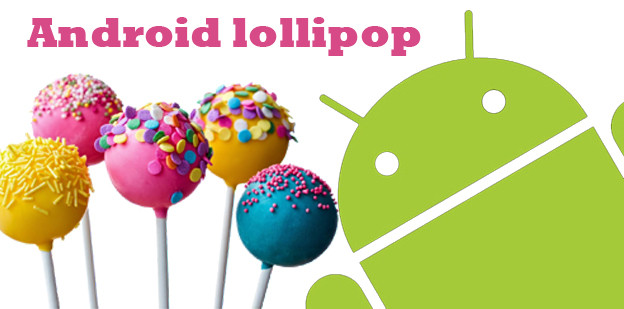 Nexus 4 and Nexus 6 are among the lucky few Android devices to receive quick Lollipop updates via Over-The-Air (OTA) as well as through Google's factory images at such a short notice.
Those who faced issues with the OTA update can try downloading and installing the factory image manually, before rooting the device or installing third-party custom ROMs on it.
Key Points to Remember
Back up all important data and settings of your Nexus device via recovery mode.
Ensure the bootloader on your Nexus device is unlocked (click to see how to unlock bootloader on Nexus 6).
Installing Android 5.0.1 LRX22C factory image will wipe out everything, if the bootloader is not unlocked.
The Android device should have above 80% battery charge. The device could face a power issue during the process due to lack of battery, which can damage the device.
The Android 5.0.1 factory images are compatible with Nexus 4 and Nexus 6 models only. Installing these on any other device could brick the device. Therefore, check the model number of the Nexus device carefully before flashing factory images.
These are Android 5.0.1 factory images not stock OTA update released by Google.
IBTimes UK will not be held liable for any damage to the device. Users are advised to proceed at their own risk.
Download Android 5.0.1.factory image
Android 5.0.1 Lollipop build LRX22C for Nexus 4
Android 5.0.1 Lollipop build LRX22C for Nexus 6
How to install Android 5.0.1 factory images on Nexus 4 and Nexus 6
Step-1: Download the appropriate factory image for your Nexus device on the computer
Step-2: Connect the Nexus phone to the computer using USB cable
Step-3: Ensure that Fastboot is configured and installed on the computer [Click here to see guide]
Step-4: Switch off the phone
Step-5: Boot into Fastboot/Bootloader mode by pressing and holding Volume Up and Power buttons together. Release the buttons when the fastboot menu and Start icon appear on the screen.
Step-6: Extract the downloaded file to a desired location on your computer (preferably the desktop) and transfer the extracted files to the fastboot directory.
Step-7: Select the appropriate factory image files from the Fastboot directory and execute the commands, depending on the OS version installed on your computer.
For Windows: Run the file, flash-all.bat
For Mac: Run the file, flash-all.sh using Terminal
For Linux: Run the file, flash-all.sh
Step-8: Now wait until the process is completed and follow the on-screen prompts on your phone, in case you have to unlock the bootloader
Step-9: After the installation is completed, your Nexus phone will reboot and it should take about five minutes to boot for the first time.
Your Nexus 4/Nexus 6 should now be updated to Android 5.0.1 Lollipop build LRX22C via factory image.
[Source: Android Central]