Soul-searching, a major reset and perhaps even the stepping down of "villain" Travis Kalanick is all that will save Uber, the underfire taxi company struck by so much controversy it is beginning to resemble an "evil empire".
That is the robust advice from Jeremy Robinson-Leon, a New York-based PR and crisis management expert from Group Gordon who spoke to IBTimes UK about Uber's turbulent 2017 so far. The buck, Robinson-Leon says, stops with Uber's 40-year-old chief executive Kalanick, who he claims lies at the root of the company's PR disasters.
Just four months into 2017, these disasters have been as common as they have been diverse and damaging. "It's pretty terrible," Robinson-Leon begins, with regard to Uber's year so far. It has been a genuinely shocking four months for the US company.
From lawsuits and payouts, to claims of sexual harassment, senior management quitting, being banned from Italy, an autonomous Uber crashing, and Kalanick yelling at one of his drivers, the last 16 weeks quickly turned into a farcical who's who of corporate calamities.
Robinson-Leon continues: "I would be surprised if there is not a significant change with regard to Kalanick. I don't know if that's a change in position necessarily, but at some point it's not just passengers and drivers who are upset. It's investors and in some ways that's when leadership starts to listen the most. I suspect that there will be some significant pressure on Kalanick to do things differently."
'Never mind a band-aid, this requires surgery'
By creating a corporate culture of "growth at all costs", Kalanick has taken Uber from a start-up in 2010 to a $50bn (£40bn) company with millions of regular users today. But he has also built a firm which sees a reckless and cavalier approach to all aspects of business as the norm. And where other companies subjected to explosive growth, like Facebook, weathered the storm and came out on top, Uber is floundering.
"It isn't growth alone that has created Uber's problems," Robinson-Leon says. "A lot of this is self inflicted. This is in a large part due to Kalanick himself and the culture he created... it's like a dripping faucet with one revelation after another, then a new problem, incident, secret program... you really have to fix the root... never mind a band-aid, this requires surgery."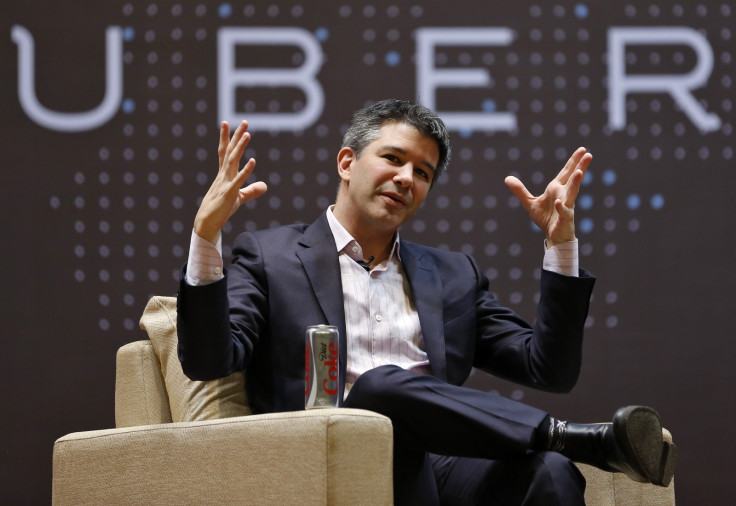 Between the controversy, Uber has created rare positive headlines with its work to develop autonomous cars (although this venture has not been without several incidents), and even a 'flying car' service called Uber Elevate. Robinson-Leon acknowledges these activities with optimism, but also brands them as "easy wins" for the embattled PR department. "Consumers and customers are not stupid; if anything is perceived as an attempt to distract from the bigger issues I think that will be pretty apparent...[ventures like Elevate] will not have a significant impact on the narrative right now."
Key to stemming the chronic loss of blood at Uber is changing this narrative, which has quickly grown from a couple of unfortunately-timed incidents to near-constant negative press hitting Uber from all sides. This narrative is "not going to change any time soon," Robinson-Leon says, adding that it will take a lot of work, time and resources to resolve.
Cultivating the reputation of a villain
"From a PR perspective, would there be a benefit in Kalanick stepping down? Yes, I believe so because he has certainly cultivated a reputation as a villain at this point," Robinson-Leon continues. "Would that be a net positive from a PR perspective? Most likely yes, but there are lots of other considerations."
As an expert in crisis management and restoring the public image of a company, Robinson-Leon told us how, even if Kalanick remains in charge, wide-reaching changes at Uber must start immediately and from within.
"Number one is take a really hard look at all the internal functions that affect the external reputation; it doesn't start with the reputation itself. [Uber must then] figure out what needs to be done to change those internal functions so they are better managed, more responsible and more thoughtful. Then that leads to the marketing and PR discussion. There is no magic bullet here that will fix those things."
Next, Uber needs to "make a real commitment as a company to communicate over time how they are changing those things...Kalanick or any other executive cannot expect to change this narrative immediately, it's just not going to happen. They've got to understand that it is going to take a lot of hard work and time."