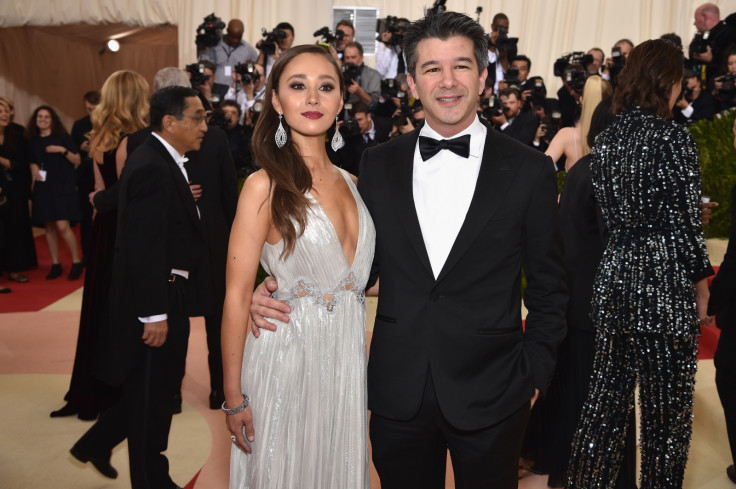 In 2014, Uber CEO Travis Kalanick, his then-girlfriend Gabi Holzwarth and five other Uber employees reportedly visited an escort-karaoke bar in the South Koran capital Seoul. According to The Information, that outing triggered a complaint to the firm's HR department from the female marketing executive, who was in the group, saying it made her feel "uncomfortable" and "horrible as a girl".
The Information reports that the venue featured women who had numbers pinned on them. Some of the male employees present during the outing, including Uber's SVP of Business Emil Michael, selected women to accompany them for the evening by calling out their designated number, Holzwarth claimed. The 27-year-old violinist said she and Kalanick left after about an hour. A female marketing manager present during the outing later reported the incident to HR a year later. Holzwarth said she discussed the matter with the female manager over an instant messaging service.
The woman reportedly told Holzwarth: "It made me feel horrible as a girl (seeing those girls with number tags and being called out is really degrading)".
Holzwarth told The Information that she decided to come forward now because Michael recently reached out to her in an attempt to stop her from sharing information about the incident in the wake of Uber's recent series of controversies.
She said Michael repeatedly told her to tell anyone that asked about the incident that just went for karaoke and "had a good time". She told The Information that "she wouldn't have considered speaking publicly had Mr Michael not attempted to 'silence' her".
"I'm not going to lie for them," Holzwarth said, describing Kalanick as "part of a class of privileged men who have been taught they can do whatever they want, and now they can". Kalanick and Holzwarth broke up in August last year.
Michael told The Information that "given the intense news cycle", he felt it was the "right thing to do to reach out and let her know that reporters may try to contact her directly".
"I have known her for a long time, consider her a friend and did not want her to be taken by surprise," he said. "Her recollection of this conversation was different from mine and I am very sorry if the purpose of my call was misunderstood."
Uber said in a statement to multiple news outlets: "This all happened about three years ago and was previously reported to human resources. In early March it was referred to Eric Holder and Tammy Albarran as part of their review."
The latest revelation comes as Uber battles multiple controversies over the past few months including a viral #DeleteUber campaign, allegations of sexism, harassment and a toxic work culture in its offices, a lawsuit from Alphabet's self-driving unit Waymo and revelations of a secretive "Greyball" tool used to deceive law enforcement.
A video of Kalanick yelling at an Uber driver over fares also went viral, prompting Kalanick to issue a public apology. Uber is currently looking for a new chief operating officer to help him steer the company.
Following former engineer Susan Fowler's scathing blog post alleging sexual harassment and sexism at the firm, Uber hired former US Attorney General Eric Holder to lead an independent investigation.
Fowler's account also prompted other women in the male-dominated technology industry to come forward with their own stories of sexism and inappropriate behaviour at the workplace.
Last week, a female software engineer said she informed an Uber manager trying to recruit her that she had no interest in joining the firm in light of its recent controversies. The manager reportedly tried to defend Uber by saying "sexism is systemic in tech".
Uber executives vowed to clean up its alleged sexist culture and said it will be releasing its first diversity report later this month.