A Frenchman is suing Google after its Street View mapping service showed an image of him urinating outside, apparently making him the laughing stock of his village.
The man, who is believed to be in his 50s, took Google to court on 1 March and is demanding that the company removes the offending image. He is also seeking €10,000 (£8,300) in compensation.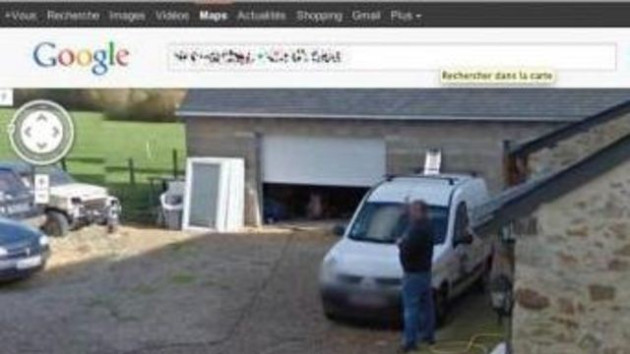 Despite his face and the numberplate of a nearby van being blurred, the man claims that residents of Vern d'Anjou in the rural northwest region of Maine-et-Loire were able to recognise him, making him the butt of their jokes.
His lawyer, Jean-Noel Bouillard, told Reuters: "Everyone has the right to a degree of secrecy. In this particular case, it's more amusing than serious. But if he'd been caught kissing a woman other than his wife, he would have had the same issue."
Google Street View, which covers 30 countries around the world and was introduced to France in 2008, offers street-level, 360-degree photographs, taken by sophisticated cameras mounted on frames on top of the roofs of cars.
The man believed that he was hidden from view as the gates to his garden were closed, but in November 2010 a passing Google Street View car snapped him as he urinated on to gravel outside his house.
It is unknown why the man chose to urinate outside so close to a road.
Local newspaper Ouest France named Google's lawyer in the case as Christophe Bigot. He was unavailable for comment, but the paper claimed that he believed the case should be declared null and void.
A verdict is due to be given by a court in the nearby city of Angers on 15 March.