Uruguay will be the world's first country where pharmacies can now sell marijuana starting from July 2017. The tiny South American nation has ended the three-year process of legalising cannabis consumption for recreational use, the president's office said on Thursday (6 April).
The development was the last step in implementing a law that Uruguay adopted in 2013, while legalising the production, sale and consumption of marijuana.
"Cannabis will be dispensed in pharmacies starting in the month of July. Sometime in the first two weeks of July," presidential aide Juan Andres Roballo, the head of the National Drugs Council, said.
Under the new law, the buyers – who must be 18 or older – have to sign up to a national registry, which Roballo said would be up and running by 2 May. The registry would only be open to Uruguayan citizens and permanent residents. One gram of cannabis would cost $1.30 (£1).
According to the law, a buyer can only purchase up to a maximum of 40 grams (1.4 ounces) a month, the BBC reported.
Until now, 16 pharmacies have been registered with the government of President Vazquez to sell the cannabis. However, there are reports the number might increase to 30 in the coming months.
The government hopes the legalisation process would "guarantee the quality and the purity of the product" citizens consume, Roballo said.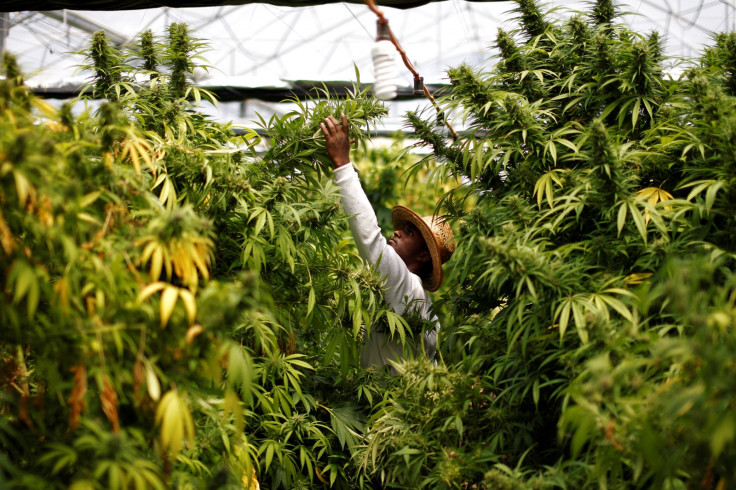 "This is not to promote it, but to compete with the informal market," he was quoted as saying by Reuters.
The law also allows buyers to grow the drug at their home or join cooperative clubs that farm it.
However, some Uruguayan buyers were not happy with the restrictions in the new law. They argued that a national registry meant the invasion of their privacy and complained about the limit on the purchase.
Henry Fisher, policy director of the think tank Volteface, which looks at alternatives to current drug policies, says the decision to allow pharmacies to sell cannabis may pose an ethical dilemma.
"Whether pharmacies should play a role in cannabis supply raises an important dilemma, as there is the fear that this could blur the lines between medical and recreational use. On the one hand, a network of pharmacies already exists, and they are typically tightly regulated and professional, which makes them a good candidate for selling cannabis", he told IBTimes UK.
"There are, however, ethical difficulties for pharmacies in supplying a recreational substance alongside their primary, medical purpose, which many pharmacy operators may understandably feel uncomfortable about, especially if they feel this system is being imposed on them against their will. Other countries should learn from these difficulties that have delayed implementation in Uruguay, and look to adopt alternatives, such as an online delivery model for instance."