Uruguay politician accuses US and OAS of working to overthrow the Venezuelan government
Jose Bayardi said if the OAS suspends Venezuela's membership, the whole region will be destabilised.
A Uruguayan politician claims the Organization of American States (OAS) is "coordinating" with the US to destablise and overthrow the Venezuelan government. Jose Bayardi, the head of international affairs for Uruguay's Broad Front coalition, said OAS' attempt to suspend Venezuela's membership is being done to support "Operation Venezuela Freedom".
According to Uruguayan news site LaRed21, Bayardi accused OAS Secretary General Luis Almagro of colluding with the US military to overthrow Nicolas Maduro's government. "From 1948 until now, there has not been an OAS decision that goes against the interests of the United States," the former defence minister claimed on Tuesday (4 April) during an interview with Radio Uruguay.
Bayardi cited alleged documents by US Southern Command that listed 12 steps to destabilise Maduro's government and replace it with right-wing opposition leaders. The documents were leaked by Venezuela's Mission Truth in 2016, TeleSur reported.
The politician warned that if the OAS suspended Venezuela's membership to aid a foreign military intervention, it could spell trouble for the region.
"If the activation of the democratic clause presupposes the exit of Venezuela from the OAS, foreign military intervention mechanisms will be activated," he said. "In this situation, we would have a problem of destabilisation of the entire region."
Bayardi said the crux of the issue is working to avoid a civil war in Venezuela because any problem in the country will spread throughout the region. "We agree with the [Uruguayan] government's policy of insisting on dialogue," he added.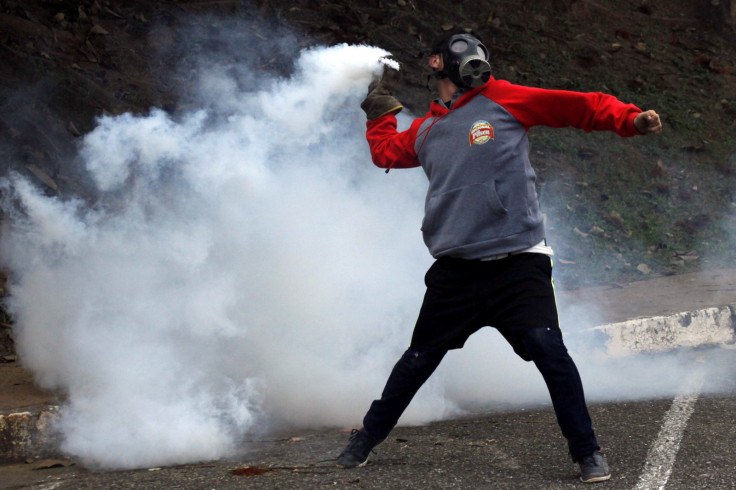 Uproar in Caracas
Anti-government protesters took to the streets of Caracas on Tuesday after Venezuela's Supreme Court decided to seize power from the National Assembly. The demonstrations, which turned chaotic and violent, left 20 injured and 18 arrested, Reuters reported.
In turn, Venezuela's opposition lawmakers sought to dismiss Supreme Court judges on Wednesday (5 April) who they accuse of helping the socialist government of Maduro. The opposition accuses Maduro of destroying Venezuela's economy and rooting out democracy.
Maduro, however, claims his opponents are attempting to stage a coup with the help of the US and the foreign media. Hugo Chavez's successor and the Assembly have been at odds since the opposition took control in early 2016, according to The New York Times.
The newly militant opposition is now demanding the next presidential election be conducted sooner than the end of 2018. Analysts and diplomats do not think that will happen unless foreign governments raise the pressure on Maduro's government or the country's powerful military steps in, Reuters reported.
© Copyright IBTimes 2023. All rights reserved.