Venezuela's opposition lawmakers on Sunday (2 April) said they would call for the removal of the Supreme Court judges who issued a ruling stripping the country's congress of its powers.
However, the congress does not have the power to recall the judges by itself and the move is reported to be a symbolic one. The step is likely to further inflame tensions in the country that is mired in a political impasse.
Earlier on 29 March, the apex court annulled the opposition-dominated National Assemblyand removed lawmakers' immunity because it was in "contempt" of the law.
The move sparked massive protests and widespread international condemnation. The top court had to reverse its decision on 1 April after opposition supporters took to the streets of capital Caracas.
The move by the opposition is said to add more pressure to the ruling Socialist Party amid criticism that the country is edging towards dictatorial rule under President Nicolas Maduro in a self-inflicted coup.
The procedure to remove the judges will begin on Tuesday (4 April), lawmaker Juan Matheus said, speaking on behalf of the opposition. However, he did not give further details.
Matheus warned that although the Supreme Court reversed its ruling on congress, no one should believe yet that it meant democracy had been restored in the country.
"Despite a supposed retraction by the government after creating a coup d'etat, and apart from the clarification by the Supreme Court, the coup persists," Reuters cited Matheus as saying. "The rupture of the constitutional order continues."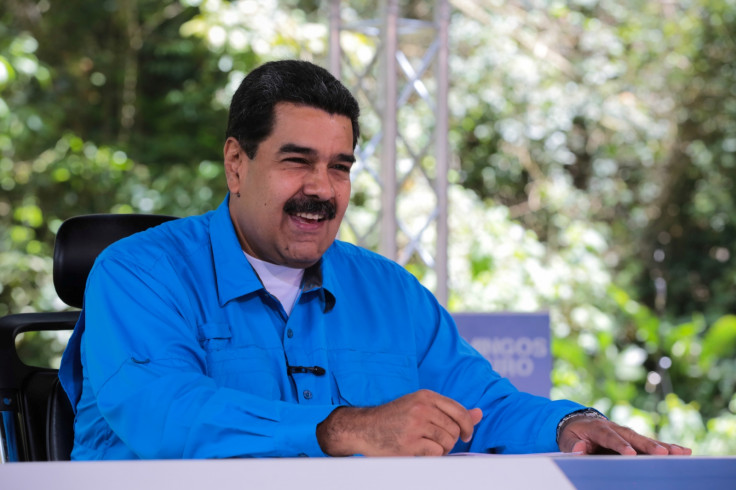 The opposition, which won the control of the legislative branch in 2015, accused Maduro of influencing the top tribunal in its decision.
However, the defiant president defended his regime and sought to portray an image that his country's problems were being misrepresented by critics as he addressed the public through his weekly television programme on Sunday (2 April).
Meanwhile, a staunch supporter of Maduro's late predecessor Hugo Chavez, Venezuela's powerful attorney general Luisa Ortega, has criticised the Supreme Court's decision of taking over the legislature's role on 31 March.
It was thought to have been the strongest sign yet of divisions in Maduro's government since its standoff with the centre-right opposition began in January 2016.
The 54-year-old president was narrowly elected in 2013 but his ratings tumbled to just over 20% as Venezuelans struggle to cope with years of recession. Maduro has maintained that his country has become a victim of an "economic war" that he blamed on Washington. He also alleged that the US is planning a coup against him.