Myanmar's leader, Aung San Suu Kyi, has denied that there is ethnic cleansing of the country's Muslim minority.
The Nobel Peace Prize winner acknowledged that there is a problem in the Rakhine region, where Rohingya people live, but said she believed ethnic cleansing is "too strong" a term to use.
Her assertion is in direct contradiction to a recent UN report, which detailed the rape and slaughter of Rohingyas, stating they are one of the most persecuted groups in the world.
In an interview with the BBC, Suu Kyi said: "I don't think there is ethnic cleansing going on. I think ethnic cleansing is too strong an expression to use for what is happening."
She added: "I think there is a lot of hostility there – it is Muslims killing Muslims as well, if they think they are co-operating with the authorities.
"It is not just a matter of 'ethnic cleansing', as you put it – it is a matter of people on different sides of the divide, and this divide we are trying to close up."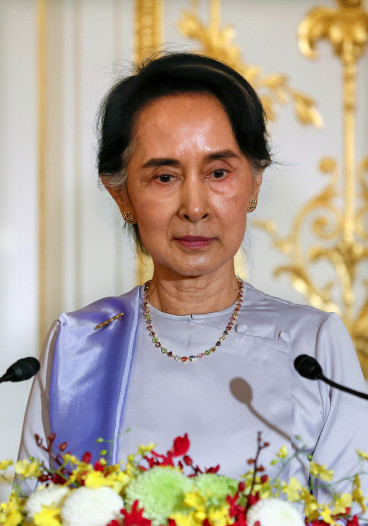 Suu Kyi has become subject to increasing international pressure to tackle the abuse after previously being lauded as a beacon for human rights following her decades-long battle against the military junta in Myanmar.
However, she has remained largely silent on the persecution of Rohingyas in the predominantly-Buddhist country, also known as Burma.
Myanmar officials refer to the group as "Bengalis" and insist they are illegal immigrants from Bangladesh, even though most have lived in the country for generations. Neither Myanmar nor Bangladesh recognise them as citizens.
Although over 70,000 Rohingyas have fled Myanmar for fear of persecution, Suu Kyi insisted they are welcome in the country.
"If they come back they will be safe. It is up for them to decide. Some have come back," she said. "We welcome them and we will welcome them back."