US Air Force considers deployment of F-22 Raptor fighter jet in Eastern Europe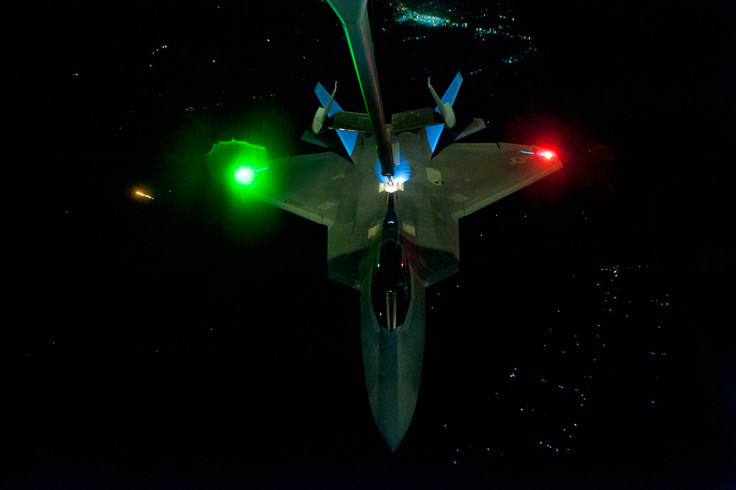 Use of the most advanced aircraft in the United States' arsenal may prevent concerns over Russian hostility among Nato allies.
Tensions are escalating after Russia warned against American-led Nato expansion in Eastern Europe. "I could easily foresee the day ... when the F-22 might rotate in," Deborah James, the U.S. secretary of the Air Force, said at the Paris air show.
"We face many threats [throughout the world], but Russia is the biggest threat right now. The hybrid warfare that Russia is conducting in Ukraine is extremely worrisome."
The tactic of using the F-22 and other military equipment is "the most aggressive step of [the] Pentagon and NATO since the Cold War last century," said General Yuriy Yakubov, Russian Ministry of Defence spokesman.
He added that Russia would be forces to build up its military strength on its Western border and use short-range missiles to guard its Baltic stronghold of Kaliningrad.
"The group of forces along the perimeter of Russia's western border will be reinforced first of all, including new formations of tanks, artillery and aircraft units," Yakubov said.
Russia has withdrawn from the Treaty on Conventional Armed Forces in Europe, so it can move its forces to border regions. This means that it is no longer bound by restrictions on the number of aircraft, tanks and troops that can be placed on its own borders.
Russia will receive its first batch of fifth generation fighters in late 2016 or early 2017, according to Yuri Slyusar, the head of Russia's United Aircraft Corp.
Sukhoi, which is part of UAC, has already delivered four prototypes and two test beds of the aircraft, known as the T-50, and will deliver another three flying prototypes this year, Slyusar said at the Paris Air Show.
"That means testing can be expanded and more faster," said a spokesman.
"There are no delays on this program," he added.
Despite criticism over military budgets, James said: "Now is not the time for [defense] spending to be going down. This is a serious matter."
The F-22 has previously needed to fix some technological difficulties, according to a Guardian report. Most crucially a flaw with its oxygen systems that resulted in pilot blackouts and deaths, and left the whole fleet grounded in 2011 twice.
© Copyright IBTimes 2023. All rights reserved.