US Air Force to finish planned reduction of ICBM arsenal by April to comply with Russia accord
The planned reduction is taking place as President Trump continues to vouch for expansion of US' nuclear arsenal.
The US Air Force is nearing the completion of the targeted reduction of its deployed force of intercontinental ballistic missiles (ICBM) in accordance with a 2010 arms control treaty signed by the Barack Obama administration with Russia.
The planned reduction is taking place as new US President Donald Trump continues to vouch for expansion of America's nuclear arsenal.
Contrary to Trump, former president Obama had campaigned for a nuclear-free world throughout his eight-year tenure. Alongside urging nuclear-armed nations to cut down on their arsenal, he had signed the treaty – the New START – with Russia to confirm US' commitment towards nuclear disarmament.
In 2014, Obama had announced the planned reduction in ICBMs and other nuclear weapons to meet the 2018 deadline for fulfilling the treaty conditions. However, Trump had termed the treaty as a bad deal.
Elaborating on the current status of the planned reduction, Maj. Daniel Dubois, an Air Force spokesman, said on Friday (17 March) that as of 14 March, they had 406 Minuteman missiles in launch-ready silos, which will be further cut to 400 by April. In total, 50 ICBMs are being removed from the force.
Dubois also said that they completed converting 41 B-52H bombers to non-nuclear status earlier in January as part of the treaty conditions.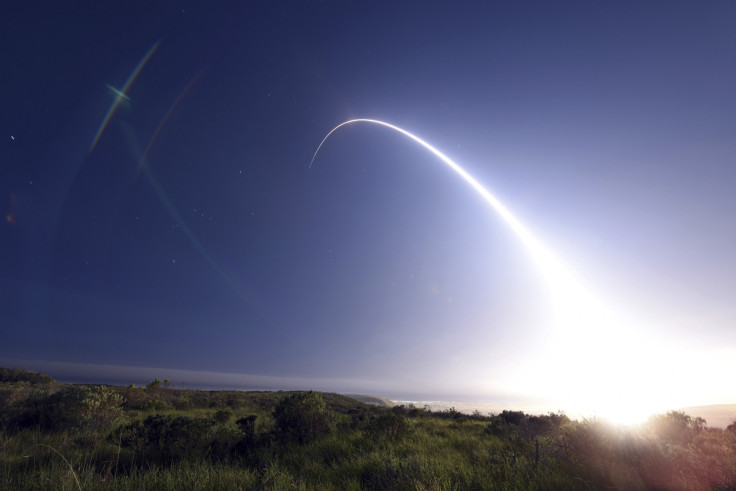 The Associated Press wrote that the planned reduction of the ICBM force will be the first in a decade in the US, when the number of those weapons came down to 450 from 500.
The 50 Minuteman missiles being removed now will reportedly be kept "warm" at a storage facility, meaning they will not be eliminated and could be returned to active use at a later date. Members of Congress from the ICBM base states - North Dakota, Wyoming and Montana – had reportedly pushed for no elimination of active silos.
Meanwhile, as the Trump administration undertakes a review of the existing US nuclear policy, Russia's nuclear warheads have already crossed the treaty limit of 1,550, while the US' is far below the limit. However, by February 2018, both the country's nuclear arsenal is expected to be within the treaty limit.
© Copyright IBTimes 2023. All rights reserved.