Representatives of more than 30 countries met in Washington on Wednesday (20 July) to devise a plan to defeat Islamic State (Isis) and drive them out of Iraq and Syria. The US and its allies have agreed on a plan to corner the militants in their strongholds in Raqqa in Syria and Mosul in Iraq, US Defense Secretary Ash Carter said following the meeting. On Thursday, 21 July, foreign and defence chiefs of the countries will hold a joint session to discuss the broader fight against the militant group in Libya and other parts of the world.
The countries also discussed plans to stabilise areas freed from IS (Daesh) control and rehabilitate people displaced by the conflicts. US Secretary of State John Kerry called on the international community to extend their help in providing humanitarian aid in the liberated areas, which according to him posed a "new challenge".
Carter said that the meeting centred on plans to inflict a "lasting defeat" to the jihadist group in their strongholds in both Syria and Iraq, where large parts are under IS control. Iraqi forces fighting the militants have already secured Fallujah and are now advancing towards Mosul, the second largest city in the country and a strong bastion of the militants. The militant group has lost such significant posts in both Syria and Iraq following major offensives launched by the two countries and their allies, including the US. The UK is also preparing to double the number of its troops to 500 to help train Iraqi and Kurdish forces fighting the IS, Defence Secretary Michael Fallon has reportedly said.
Carter was quoted by the BBC as saying, "Let me be clear: They culminate in the collapse of Isil's control over the cities of Mosul and Raqqa."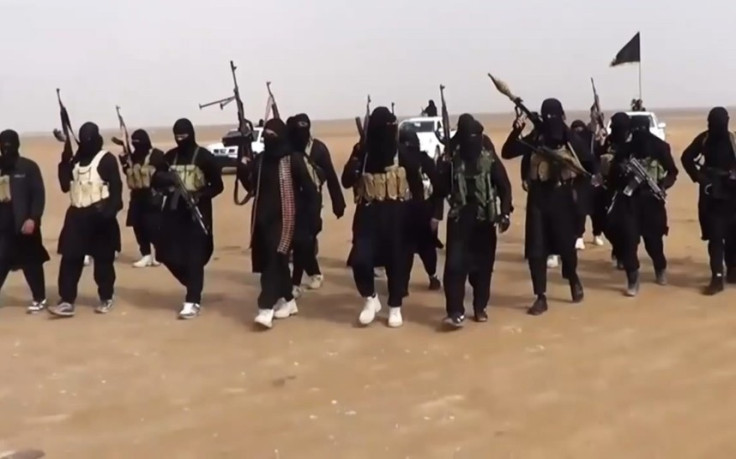 "We are nowhere near the defeat of Daesh. It's an octopus, it's a snake with many heads," Dutch Foreign Minister Bert Koenders said following the meeting.
Meanwhile, Kerry hosted a separate international donor conference in Washington to raise funds for Iraq and humanitarian aid that the affected people in the country need. Addressing the conference, Kerry said the momentum of the war has shifted against the IS and now the "new challenge" is "securing and aiding for the recovery of a liberated area".
State Department spokesman John Kirby said in a statement that the Iraq donor conference raised more than $2.1bn (£1.6bn) in aid. The United Nations has estimated that at least $2bn will be required to provide relief and stabilisation to the conflict-hit people in Mosul.
"Most of our conversations today ... were about what happens after the defeat of ISIL," Reuters quoted Carter as saying. "The biggest strategic concern of the defense ministers here was for the stabilization and reconstruction ... and making sure our planning and execution of that is in time for the execution of the military aspect," he added.