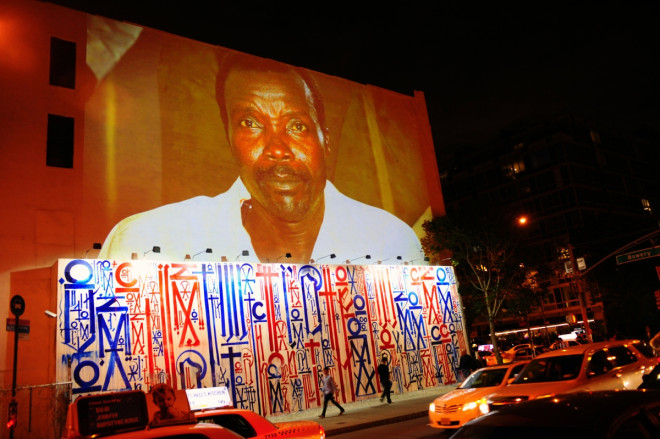 US President Barack Obama is set to send 150 additional Special Operations troops and four military aircraft to Uganda to help capture warlord Joseph Kony, who has been eluding an international dragnet since 2008.
The first batch of deployment began recently and four CV-22 Osprey aircraft and refuelling planes are expected to arrive in Uganda by the middle of this week, according to the Washington Post.
In the latest offensive, US forces are barred from fighting with the warlord's army unless in self-defence, although US personnel are authorised to "provide information, advice and assistance" to African Union forces, who are already hunting for Kony.
Self-appointed 'spokesperson of God' and warlord
Kony is the leader of the Lord's Resistance Army (LRA), a guerrilla group which formerly operated in Uganda. Following an international pursuit, he is said to be hiding in the jungles of Central Africa.
Initially formed to fight the government's oppressive measures in the mid-1980s, warlord Kony began proclaiming himself as a "spokesperson of God".
He was indicted by the International Criminal Court in 2005 of gruesome war crimes including killing and maiming, recruiting child soldiers and perpetrating sexual abuse.
He was listed among a group of "Specially Designated Global Terrorists" by the US in 2008, and the same year, then-president George Bush signed a directive to provide financial and logistical assistance to the Ugandan state to capture Kony.
The campaign was unsuccessful, but the warlord was pushed further into the jungles.
In 2011, about 100 combat-equipped troops were positioned in Central Africa by the Obama administration to help local troops close in on the fugitive. Even at that time, the major task of US forces was limited to providing strategic guidance.
"For more than two decades, the Lord's Resistance Army (LRA) has murdered, raped and kidnapped tens of thousands of men, women and children in central Africa," President Obama had said in a letter to Congress.
"Although the US forces are combat-equipped, they will only be providing information, advice, and assistance to partner nation forces, and they will not themselves engage LRA forces unless necessary for self-defence."
In 2012 African Union forces joined the combat, sending 5,000 forces to isolate and weaken the LRA by targeting the splinter groups of the rebel organisation.
A 30-minute documentary on Kony was released in 2012 to draw international attention to the militant, and to lobby for greater US involvement in the hunt for him, which strengthened the Ugandan cause.