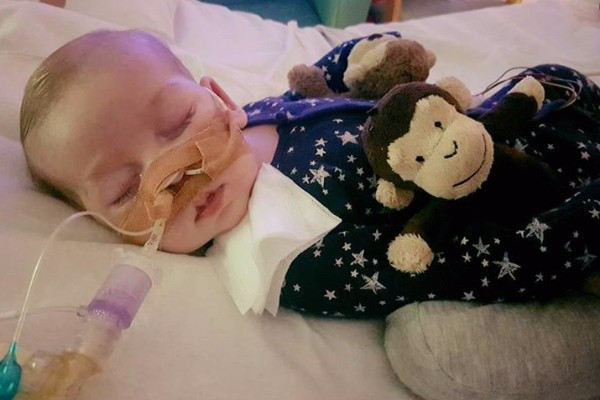 The US doctor who may hold the key to Charlie Gard's survival visited Great Ormond Street Hospital (GOSH) today (17 July) to examine the struggling baby.
Dr Michio Hirano visited GOSH to observe Charlie and speak with resident doctors, who are of the unanimous view that Charlie cannot be treated and should have his life-support machine turned off.
Hirano is a pioneer of nucleoside therapy, which he believes may alleviate the effects of Charlie's rare mitochondrial disease that has made left the boy severely brain damaged and unable to breathe without support.
Charlie's parents Chris Gard and Connie Yates also attended a meeting with Hirano and the GOSH medics, according to The Sun.
The couple have fought a high-profile legal battle against GOSH to have their son, who was born on 4 August 2016, flown to America to receive the highly experimental nucleoside treatment from Hirano.
Their case has so far been rejected by the High Court, the Court of Appeal, the Supreme Court and the European Court of Human Rights.
However, a fresh hearing at the High Court has been scheduled to discuss fresh evidence from two international hospitals about nucleoside therapy.
The hospital said in a statement: "GOSH has treated over a thousand patients with mitochondrial disease and offers pioneering treatment, including nucleoside treatment, where appropriate.
"Despite all the advances in medical science made by GOSH and the other hospitals around the world, there remain some conditions that we cannot cure and we cannot ameliorate."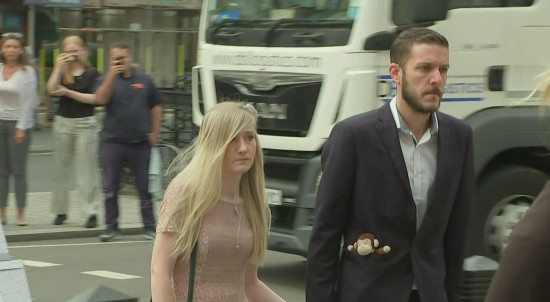 "That is because in the view of his treating team and all those from whom GOSH obtained second opinions, he has no quality of life and no real prospect of any quality of life," it added.
But Hirano believes that nucleoside, which stimulates energy production in the cells affected by mitochondrial disease, thereby breathing life into the patient's struggling organs, could be effective on Charlie.
The final hearing to determine Charlie's fate is expected to be heard on 24 and 25 July at the High Court.
The Mirror reported that Hirano was invited to GOSH in January but had not taken up the offer until now for "reasons the hospital simply doesn't understand", according to Katie Glossop QC.