US election 2016: Clinton and O'Malley agree to extra debate ahead of New Hampshire primary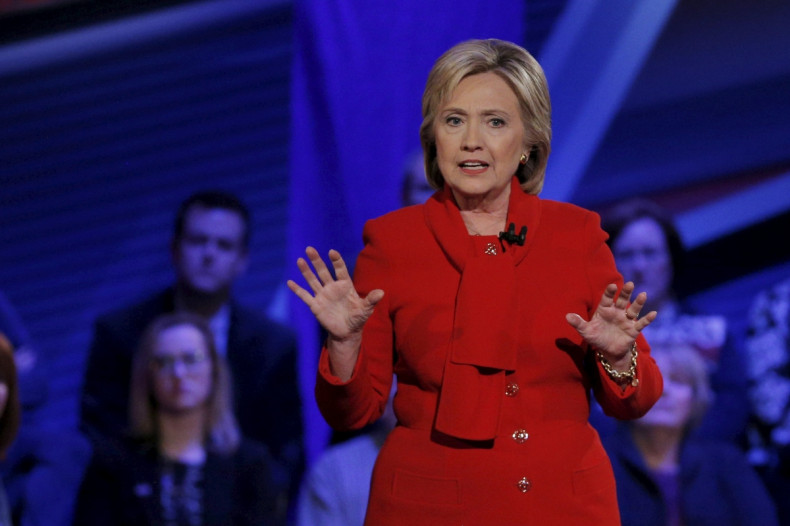 The Democratic National Committee (DNC) may have only planned and sanctioned six party debates, but it appears the people—and the media—want more. NBC and the New Hampshire Union Leader newspaper have proposed sponsoring an unsanctioned debate in the Granite State on 4 February before its primary election on 9 February.
The unsanctioned debate will be moderated by Meet the Press host Chuck Todd and MSNBC anchor Rachel Maddow, and will also include questions from local reporters, the Union Leader announced. Two of the party's three candidates have already announced they would be participating; Hillary Clinton and Martin O'Malley. Despite initially complaining of the limited debate schedule, Bernie Sanders's campaign has said he will not be participating.
Former Maryland Governor O'Malley was the first to sign up. "Today is a big victory not only for our campaign and our supporters that championed this effort, but it is also a victory for voters across New Hampshire and the United States. We look forward to participating," a statement from O'Malley spokesman John Bivona said.
Clinton is also eager to join, telling MSNBC's Chris Matthews that she is "anxious" for the debate to actually happen. "I'm ready for the debate, and I hope Senator Sanders will change his mind and join us," she said in the interview set to air on Hardball on Wednesday (27 January) night.
"I think the DNC and the campaigns should be able to work this out. I've been for, you know, for a long time, that I'd be happy to have more debates, and I hope we can get this done," she added.
Clinton was asked if she wanted the DNC to sanction the debate, to which she relied: "I would like the chairman of the parties and the campaigns to agree we can debate in New Hampshire next week."
Sanders' campaign manager, Jeff Weaver, however, made it clear that his candidate was not interested in joining the debate. "The DNC has said it is not going to sanction any more debates until after 9 February. We look forward to working with the DNC and the other campaigns to schedule a series of debates to follow those currently scheduled. Our position will be that there should be at least three or four more," Weaver said in a statement.
The DNC has previously threatened to bar candidates who participate in unsanctioned debates from participating in future sanctioned events. The Washington Post noted that MSNBC and the Union Leader could save themselves from such a scenario by tweaking the format and calling the event a "forum" or "town hall" like the one hosted by CNN in Des Moines, Iowa on 25 January. Or the DNC can give in and spin the decision to recognise the new debate as a benefit to the voters.