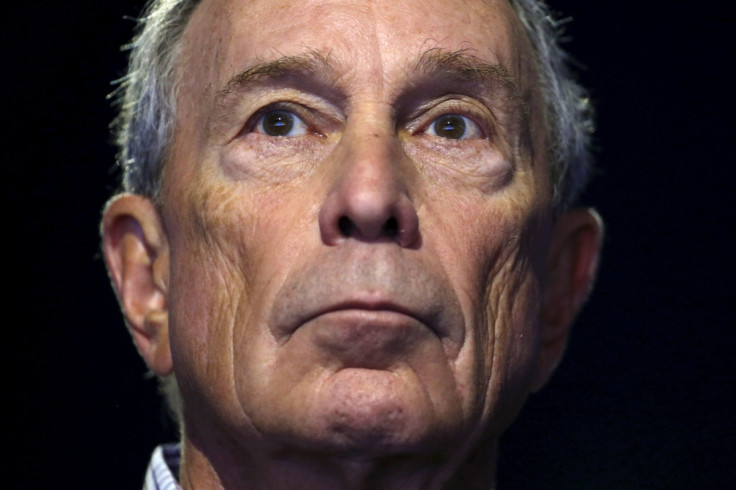 Republicans and Democrats may not be the only ones running for the White House in the upcoming presidential elections. Former New York City mayor Michael Bloomberg confirmed on 8 February that he is in fact considering running for president, supporting earlier reports that he was mulling the idea.
In an interview with The Financial Times, the 73-year-old billionaire criticised the quality of debate during the race and confirmed he was "looking at all the options" on a possible presidential run. "I find the level of discourse and discussion distressingly banal and an outrage and an insult to the voters," Bloomberg said, adding he believed US voters deserved "a lot better."
He continued: "I'm listening to what candidates are saying and what the primary voters appear to be doing." Bloomberg said he would have to add his name to the ballots by early March in order to launch a serious campaign. According to CNN, the interview took place in London and was primarily focused on financial sustainability.
Bloomberg's confirmation comes on the heels of a report by The New York Times that he was considering running as an independent. The report alleged the businessman was concerned about Republican frontrunner Donald Trump's success and Democratic frontrunner Hillary Clinton 's inability to stop Bernie Sander's growing popularity.
According to the Times, the billionaire reportedly told friends and allies that he would be willing to spend at least $1bn of his personal fortune to fund his campaign. Bloomberg allegedly has plans to conduct another round of polling following the New Hampshire primary on 9 February.
When reports initially emerged of Bloomberg's intentions, Clinton said she was confident she would secure the Democratic nomination and that he would not have to run. "He's a good friend of mine," she said. "The way I read what he said is if I didn't get the nomination, he might consider it. Well, I'm going to relieve him of that and get the nomination so he doesn't have to."
Sanders also welcomed Bloomberg into the race. "My reaction is, if Donald Trump wins and Mr Bloomberg gets in, you're going to have two multi-billionaires running for president of the United States against me," the Vermont senator said. "And I think the American people do not want to see our nation move towards an oligarchy, where billionaires control the political process. I think we'll win that election."
According to CNN, Bloomberg could appeal to moderates on both sides of the aisle. He is seen as a fiscal conservative who has supported liberal positions on several issues, including gun control and the environment.