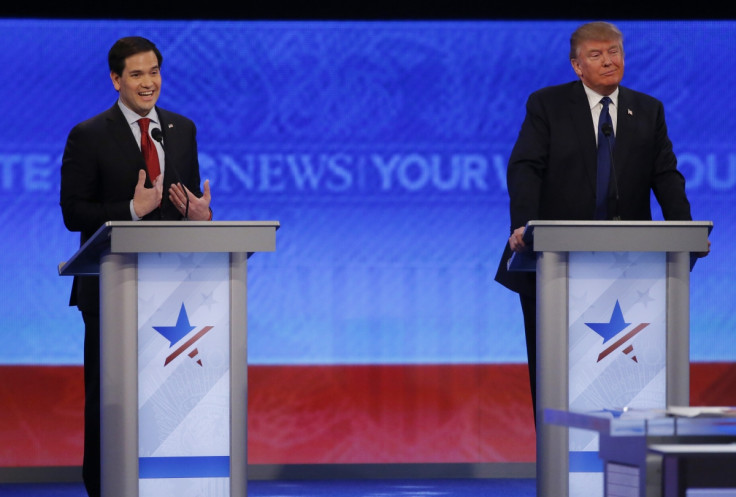 Marco Rubio faced a barrage of criticism from his fellow US Republican presidential candidates in a testy televised debate, three days before the New Hampshire primary. The Florida senator has seen a surge in support since his surprise third-place finish in the Iowa caucuses, with a recent CNN/WMUR poll showing he had risen to the second place in New Hampshire behind Donald Trump.
New Jersey Governor Chris Christie launched the most stinging attack of the night on Rubio, labelling him a scripted candidate and criticising his lack of experience, while Jeb Bush and Trump also took shots at the 44-year-old junior senator.
"I like Marco Rubio, and he's a smart person and a good guy, but he simply does not have the experience to be president of the United States and make these decisions," he said during the debate hosted by ABC News in Manchester, New Hampshire.
"We've watched it happen, everybody, for the last seven years. The people of New Hampshire are smart, do not make the same mistake again."
Trump, who is looking to bounce back after his second-place finish in Iowa, had a relatively quiet night save for one bitter exchange with Bush, during which he was booed by the audience for telling the former Florida governor to be quiet.
Iowa caucus winner Ted Cruz apologised to fellow candidate Ben Carson after his staff sent out messages to precinct captains in Iowa implying that the retired neurosurgeon was going to drop out of the race.
Scripted responses
In one particularly acerbic exchange, Christie lambasted Rubio's attendance record in the Senate and his scripted responses.
"The fact is when you talk about Hezbollah sanctions that you list as one of your accomplishments, you weren't even there to vote for it. That's not leadership. That's truancy," he said.
Rubio hit back at Christie for not immediately returning to New Jersey from the campaign trail following a recent snowstorm in the state.
The Florida senator used a similar line four times during the course of the debate, prompting Christie to mock him as a programmed speaker.
"Let's dispel with this fiction that Barack Obama doesn't know exactly what he's doing. He knows exactly what he's doing. He is trying to change this country," Rubio said early in the debate and repeated the line moments later.
Christie interjected: "There it is. The memorised 25-second speech. There it is everybody.
"When you're president of the United States, when you're a governor of a state, the memorised 30-second speech where you talk about how great America is at the end of it doesn't solve one problem for one person."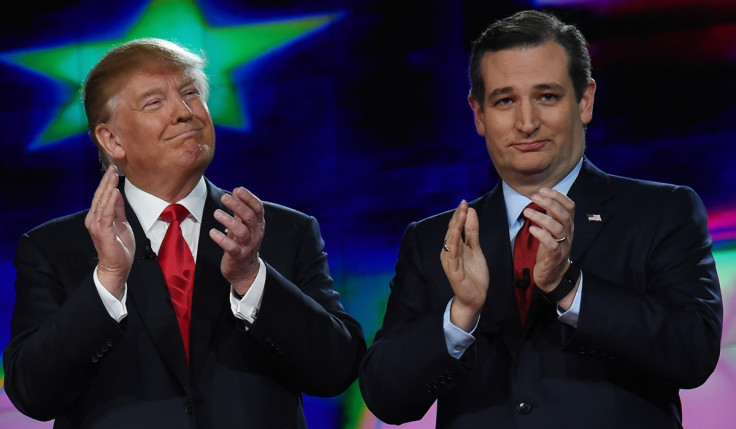 Meanwhile, Bush took aim at Trump for the real estate billionaire's use of eminent domain – government seizure of private property for the public good – to build casino complexes in Atlantic City.
"What Donald Trump did was use eminent domain to try to take the property of an elderly woman on the strip in Atlantic City. That is not public purpose. That is downright wrong," he said.
Trump argued that eminent domain was "a necessity for our country" and that it was "a good thing".
Voters in New Hampshire will pick their presidential nominees from both the Republican and Democratic parties on 9 February.