US election 2016: Trump maintains double digit lead, while Clinton closes gap with Sanders in New Hampshire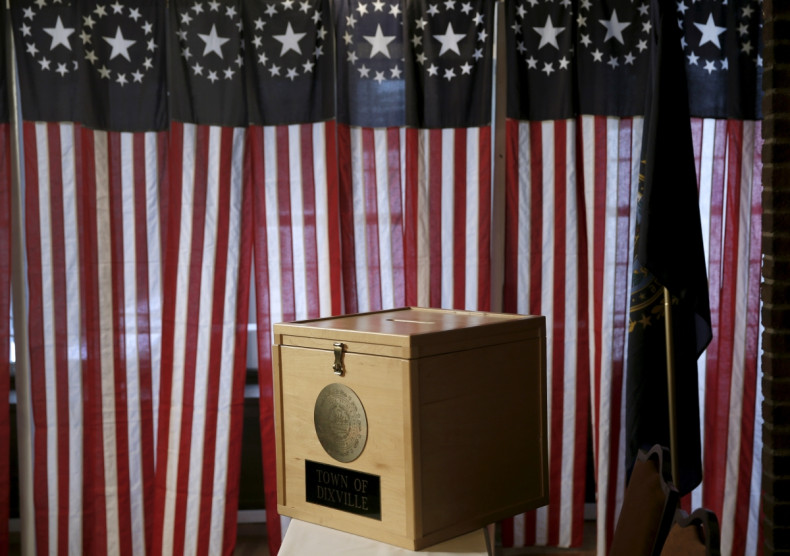 Just hours away from the first-in-the-nation New Hampshire primary and candidates on both sides of the aisle are locked in a fierce race. New polls released in the last two days reveal Donald Trump remains in a double digit lead among Republicans, while Hillary Clinton closes the gap with Bernie Sanders on the Democratic side.
UMass and 7News have released continued tracking in New Hampshire. The latest results showed Trump with an impressive 21 point lead over Marco Rubio and Ted Cruz, 34% to their 13%. John Kasich, who did not perform all that well in Iowa, is firmly in third place along with Jeb Bush at 10%.
The tracking poll revealed Cruz, Kasich and Bush all rose 1 point from 1 February. Poll averages, however, put Kasich ahead of both Cruz and Bush by a small margin. While Trump dropped 4 points since the beginning of the month, Rubio has risen 5 points.
Trump's lead appears to be slightly smaller in polls conducted by a number of other organisations. Gravis revealed his smallest lead, 11 points, with Kasich coming in at a surprising second place. Polls by ARG (tracking), Monmouth University, CNN/WMUR and Boston Herald/FBU have the bombastic real estate mogul leading in the mid-teens.
Ohio Governor Kasich is doing fairly well in the Granite State, consistently polling ahead or closely behind of new party darling Rubio. According to Real Clear Politics, Kasich trails Rubio by just 1.5 points.
On the Democratic side, Sanders maintains his lead over party frontrunner Clinton but he has seen his lead decrease. UMass/7News showed him ahead by 16 points, 56% to 40%. The tracking poll revealed Sanders fell 5 points from 1 February, while Clinton rose 10 points in the same time period.
Polls by ARG (tracking) and Monmouth University, have Sanders ahead 12 points and 10 points respectively. CNN and WMUR's 6 February poll revealed the biggest gap, with Sanders ahead at 58% and Clinton nabbing 35%. Previous polls by the Boston Herald/FPU and Boston Globe/Suffolk University showed the smallest gap between the only two Democratic candidates. The Herald's 6 February poll has the Vermont senator ahead by only 7 points, 51% to 44%. Meanwhile, the Globe's 4 February has him ahead by 9 points, 50% to 41%.
According to Real Clear Politics, Sanders averages a 12.8 point lead over Clinton.
Voters across New Hampshire will head to the polls on 9 February to vote for their chosen candidate. Unlike in Iowa, undecided voters will be incredibly crucial as they can choose which party's primary to vote for as well as which candidate. Some towns in the Granite State have the distinct opportunity to cast their ballots shortly after midnight before polls open.