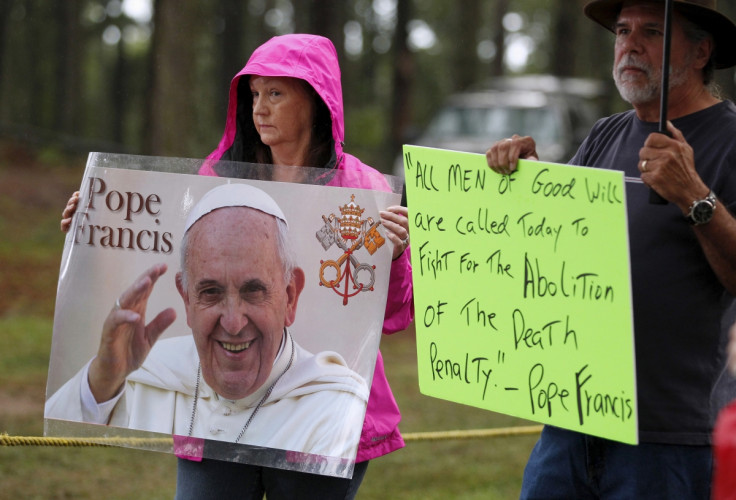 The first of six inmates scheduled to die over a nine-day period in the US has been executed. Georgia's only female prisoner on death row, Kelly Gissendaner, was killed by lethal injection in the early hours on 30 September after a five-hour delay during which multiple attempts were made to spare her life.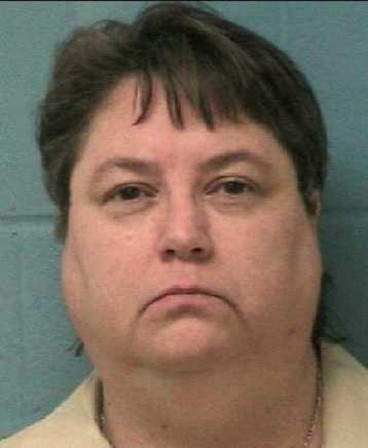 Gissendaner, 47, was convicted of murder after convincing her lover to kill her husband in 1997. She is the first woman to have been executed in Georgia since World War II after she orchestrated, but did not carry out, the murder of Douglas Gissendaner.
Earlier in 2015, two previously planned executions for the death row inmate had been postponed due to bad weather and the "cloudy" appearance of the fatal drug. Hours before her third scheduled execution, Gissendaner's lawyers filed at least three appeals with the US Supreme Court in a bid to delay her execution. The pleas to spare her life were echoed by her children, religious groups, the wider public and Pope Francis, but they ultimately fell on deaf ears and "the justices offered no explanation for the denial," according to a Washington Post report.
A petition that tried to save her life had garnered over 90,000 signatures after the mother of three transformed her life and earned a theology degree whilst in prison. The petition said that Gissendaner became a "powerful voice for good". In an historic address before Congress earlier this month, Pope Francis unequivocally called for the global abolition of the death penalty, and said that "every life is sacred, every human person is endowed with inalienable dignity, and society can only benefit from the rehabilitation of those convicted of crimes".
On 29 September, a letter sent by Archbishop Carlo Maria Vigano on behalf of Pope Francis was sent to the parole board urging it to "to commute the sentence to one that would better express both justice and mercy". All legal and moral appeals for Gissendaner's life to be spared were rejected and she became the 21st person to be executed by the US in 2015.
Next up on the execution roster is Richard Glossip, scheduled to die at 3pm local time (9pm GMT) on 30 September. Glossip also did not carry out the murder he is convicted of himself but the man who did kill his boss, motel owner Barry Van Treese, said Glossip had paid him to do it. Also like Gissendaner, Glossip has had his execution postponed twice this year, including once after Oklahoma prisoners challenged the state's lethal injection protocol. The case centred around the use of the drug midazolam after three botched execution attempts with it last year.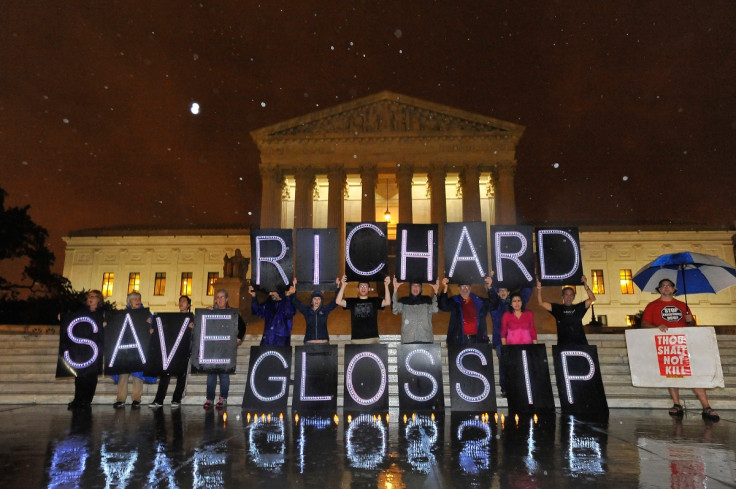 In one instance, an Oklahoma man, Clayton Lockett, died from a heart attack instead of the drug 43 minutes after the execution began. After being impaled by the first of three drugs, Lockett fell unconscious and his ordeal involved writhing on the gurney.
Glossip is scheduled to become the first Oklahoma inmate to face execution since the Supreme Court ruled in favour of the lethal drug (which now uses a higher dose than it did in 2014) in June. Glossip's lawyers have made a final plea to the US Supreme Court, asking for a stay of execution.
The other inmates who are timetabled to die in a flurry of state executions are: Alfredo Prieto in Virginia, Kimber Edwards in Missouri, Juan Martin Garcia in Texas and Benjamin Cole in Oklahoma.