A US mother has been arrested and charged after her six-year-old son reportedly shot dead his four-year-old brother, apparently by accident. The victim, who has not been named, was rushed to University Hospital in Newark where he died, according to reports on Sunday (26 June).
It is unclear how the incident happened, but police and investigators with Essex County's Major Crimes Task Force are investigating. The boys' mother, ItiyanahSpruill, 22, was charged with "endangering the welfare of a child" after the incident at a house in New Jersey. She was held in custody on $300,000 (£223,000) bail.
In a statement, the mayor of New Jersey, Lester E. Taylor III, said: "This is a terribly unfortunate incident. Our thoughts are with him and his family."
Family neighbour, Vania Limage, told CBS New York: "This is crazy because they should have a safe place. Because that's been going on in the news over and over, where you hear about those incidents going on. So people should not have a gun around a four-year-old and a six-year-old."
The issue of gun control has been under the spotlight again in the US recently following the massacre of 49 people at a gay nightclub in Orlando by Omar Mateen. US President Barack Obama has repeatedly expressed his frustration that Republicans repeatedly block any attempt to enforce tighter gun controls. Democrats staged a day-long sit-in on the floor of Capitol House in protest to the country's lax gun control laws which have seen many similar cases of children being killed - and being killers.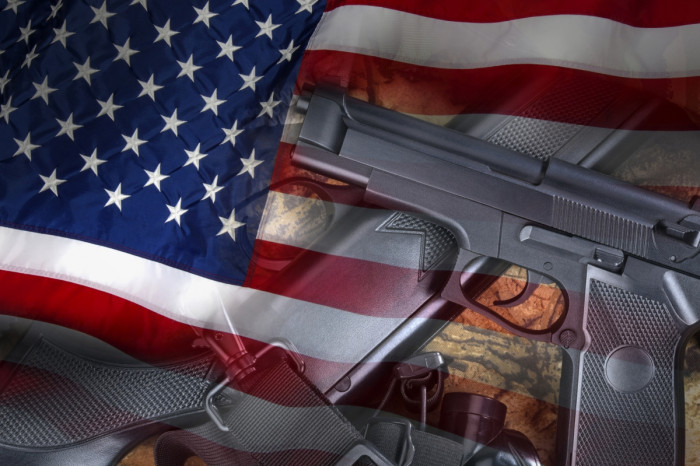 In April 2016, a two-year-old accidentally shot his mother dead as she drove a car in Milwaukee. Patrice Price had been driving a car in which her boyfriend had left his gun. Earlier in 2016, in Florida, pro-gun campaigner Jamie Gilt was shot by her four-year-old son but survived. More recently, a boy of four died after he accidentally shot himself in the head in Iowa on 18 June.
Every year there are around 30,000 fatal shootings in the US.