US Secretary of State John Kerry arrived in Geneva on Friday (9 September) in yet another attempt to hold talks with Russian Foreign Minister Sergei Lavrov on reaching a peace deal in Syria.
Officials in Washington believe a ceasefire is possible in the war-torn country, but warned Moscow it cannot wait patiently forever.
US State Department officials told reporters that both countries have made "steady progress" over the past few weeks. However, they are not sure if a ceasefire agreement could be reached as some issues have remained "outstanding and that we have been unable to close", an official said.
Although the US and Russia have reached an "understanding", there are some issues that were "highly technical and complicated", the official explained.
"There are a number of areas that we are going to have to continue to discuss with the Russians tomorrow and hopefully beyond tomorrow... That said, I think if we didn't think that there remained a possibility of getting this done we would not be going back to Geneva," Reuters quoted the official as saying.
Another US official stressed that while Washington has kept its hopes alive regarding the peace deal, its "patience is not infinite". He warned that a conclusion had to be reached "relatively soon".
"That doesn't mean today, it doesn't mean tomorrow ... but we'll judge when we deem that there's no purpose to keep trying," he said.
Kerry and Lavrov met at the G20 Summit in China on 5 September and hoped to reach a peace deal over Syria, but talks failed. Pentagon has long been hoping that Kremlin support the deal to reinstate the ceasefire which was initially proposed by the United Nations Security Council in February.
Friday's meeting will be the third time in two weeks that both the leaders are meeting.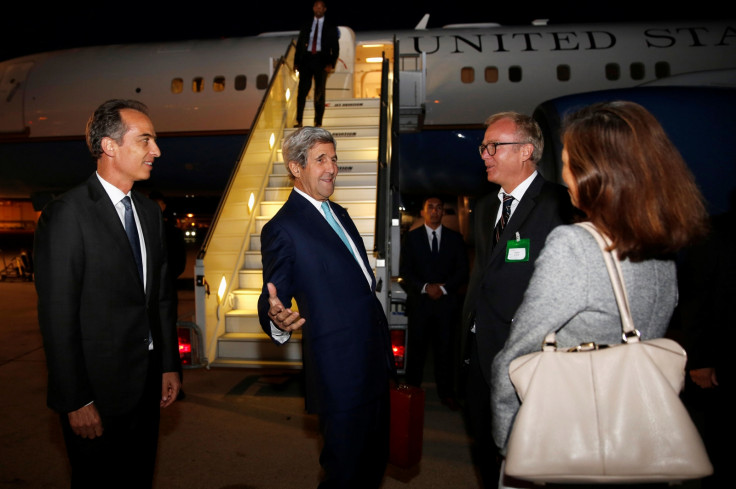 Meanwhile, US officials refused to divulge what Washington would do if the talks fail again. "If we thought [the Russians] were just playing for time, we wouldn't have come back to talk. If we get to the point where we think they are just playing for time, that's probably when you'll see us go in a different direction," an official said.
Any deal with Russia would include putting an end to the ongoing Syrian war. "That is still very much the focal point of the conversations we have been having and will be very much an issue (on Friday)," he stressed.
Washington and Moscow are supporting opposite sides in the five-year civil war in Syria, with Russia backing Syrian President Bashar al-Assad, while Washington supporting moderate Syrian rebels who want to oust him.
The Obama administration has been calling on Moscow to give fresh assurance that it will sanction Syria if the war-torn country violates terms of the truce. But Assad's forces have said they would condone any action that would ground them on their own soil.