John Kerry and Sergei Lavrov meet in Geneva to finalise cooperation efforts in Syria
Frequent international negotiations have failed to end the 5-year-old war Syrian Civil War.
US Secretary of State John Kerry met his Russian counterpart Sergei Lavrov in Geneva on Friday (26 August) to hash out details of an agreement to fight Islamic State (Isis) militants in Syria and to achieve greater co-operation with Moscow that could lead to resumption of talks on a political transition, to end the five-year civil war in the Arab country.
The duo met at Lake Geneva around 10am (8am GMT). When asked what was the main obstacle in imposing a nationwide ceasefire, Lavrov said: "I don't want to spoil the atmosphere for the negotiations." On 22 August, Kerry had said that talks between Russia and US were ongoing and that they were close to the end of discussions, but US officials said it was too early to say if an agreement would be reached.
As talks began on Friday, a senior US state Department official told Reuters, "There are still issues that need to be ironed out. We're hopeful that today could see resolution on at least some of them, and that we can move this plan forward. But we're mindful of the challenges"
When Kerry launched the cooperation agreement in July while visiting Moscow, it involved Russia and Washington sharing intelligence to coordinate attacks against IS (Daesh) and use Russia's influence with President Bashar al-Assad to stop all attacks on moderate rebels. US officials said that they are willing to press rebels they support more aggressively to separate themselves from both IS and Al-Nusra Front militants, which is an ally of al-Qaeda.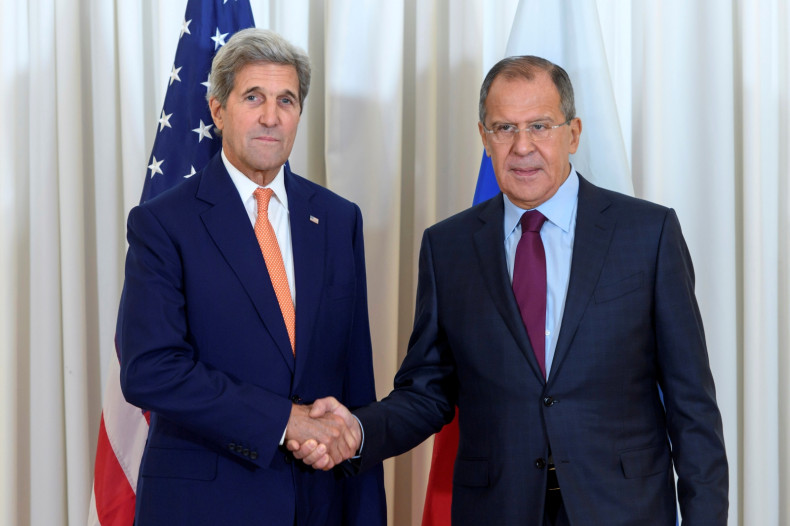 These goals are not new, but keeping recent developments in mind, it has become more important to achieve them, US officials told Associated Press news agency. The developments include operations in and around Aleppo, the presence of Turkish ground forces in Syria fighting IS and Syrian Kurdish fighters that are backed by US.
The UN special envoy for Syria Staffan De Mistura, said on 25 August that the meeting was important and added that it could help his drive to resume peace talks for Syria. UN officials also said that Russia was on board for a 48-hour ceasefire in and around Aleppo, so that humanitarian aid can reach millions of people who remain trapped in the city.
Frequent international negotiations have failed to end the five-year-old Syrian Civil War that has claimed more than 290,000 lives and forced millions to flee their homes to European shores or neighbouring Middle Eastern countries.