US Immigration and Customs Enforcement (ICE) have defended sweeps in Los Angeles, New York, Atlanta and Chicago that saw hundreds of immigrants arrested, calling rumours of checkpoints "dangerous and irresponsible".
David Marin, director of enforcement and removal for ICE's Los Angeles office, said that sweeps like these were routine, pointing out that President Barack Obama had carried out a similar one in the summer of 2016.
At least 360 people were arrested on Friday (10 February), in what ICE described as "routine enforcement actions".
It comes during a time of controversy over how the President Donald Trump's administration is handling refugees after a travel ban affecting seven Muslim-majority countries was halted by a federal judge.
Critics have hit out at the recent action taken against immigrants coming to the US. The executive director of the National Immigration Forum Ali Noorani said "the fear is palpable" between immigrants living in the country.
Marin shrugged off the claims, describing "false" reports as "a rash", reported Reuters.
"The rash of these recent reports about ICE checkpoints and random sweeps, that's all false and that's dangerous and irresponsible," he said. "Reports like that create a panic."
He also said that only 10 of immigrants arrested in Southern California did not have criminal records, and five of those been previously deportated.
Michael Kagan, a professor of immigration law at the University of Nevada at Las Vegas, told Reuters that the latest action against immigrants could provide insight into enforcement action which Trump may order in the future.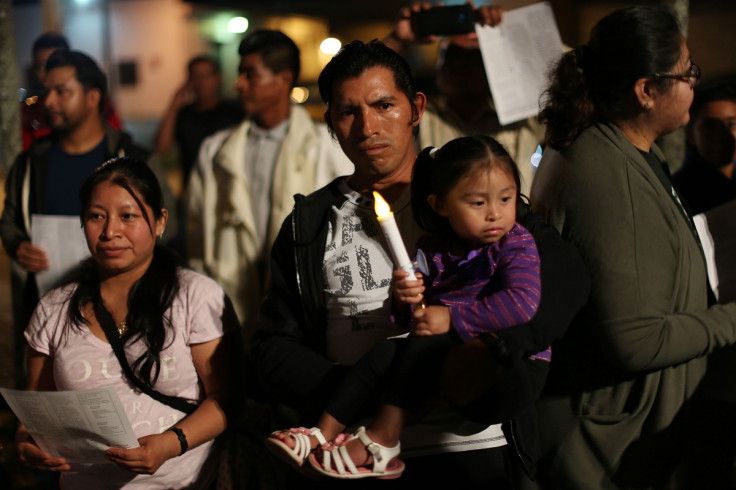 "It sounds as if the majority are people who would have been priorities [for law enforcement action] under Obama as well," said Kagan. "But the others may indicate the first edge of a new wave of arrests and deportations."
Trump admitted he was planning to issue a new executive order for a travel ban, which would be rewritten to make it harder for judges to stand in his way.