Apple CEO Tim Cook on Trump's immigration order: If we don't oppose it, 'we become a part of it'
'If we stand and say nothing, it's as if we're agreeing, that we become a part of it,' Cook said.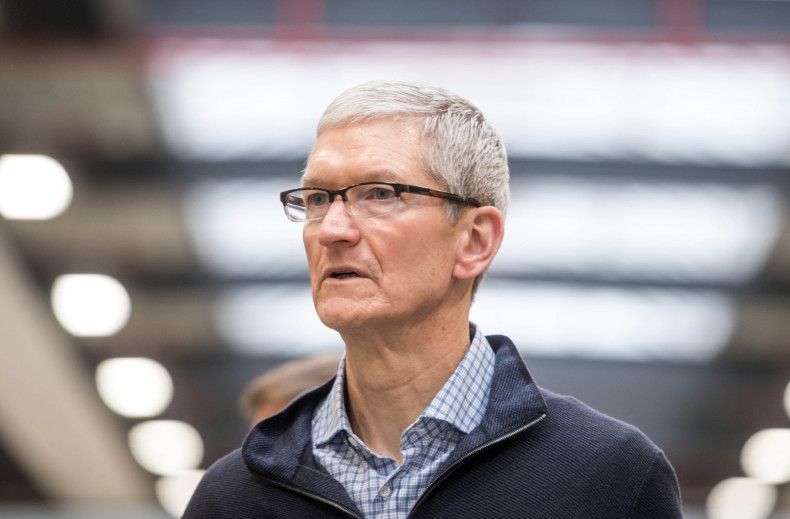 Apple chief executive Tim Cook has once again voiced his opposition to US President Donald Trump's controversial executive order on immigrants and said, "Our company thrives on diversity". Speaking at Scotland's University of Glasgow on Wednesday (8 February), where he collected an honorary doctorate, Cook condemned the president's order.
The executive order temporarily closed America's borders to refugees and restricted entry to citizens from seven Muslim-majority countries such as Iran, Iraq, Yemen, Libya, Syria, Sudan and Somalia. The travel ban was met with immediate backlash and protests erupting across the country and the world over.
Numerous Silicon Valley executives and technology firms also opposed the order and said that it not only negatively affected their current employees, but harms their ability to competitively recruit high skilled foreign workers.
"I wrote this letter, you probably read about it unless you're living underground, about the most recent executive order that was issued in the US," Cook said during a Q&A. "We have employees that secured a work visa, they brought family to the US, but happened to be outside the US when the executive order was issued and all of a sudden their families were affected.
"They couldn't get back in. That's a crisis. You can imagine the stress," he said.
On 5 February, almost 100 tech companies – including some of the biggest names in Silicon Valley such as Apple, Google, Facebook and Elon Musk's Tesla and SpaceX – banded together to oppose the order. In an amicus brief filed in the US Court of Appeals for the 9th Circuit, the companies argued that the order is discriminatory, violates the constitution and hinders their ability to recruit highly skilled talent.
"If we stand and say nothing, it's as if we're agreeing, that we become a part of it," Cook added. "It's important to speak out."
"We don't support the immigration ban and we have been very public about it," he said and added that he wrote a memo to employees less than 24 hours of the executive order's signing.
"Apple would not exist without immigration, let alone thrive and innovate the way we do," Cook wrote in the email to employees. Apple co-founder Steve Job's biological father Abdulfattah Jandali was born and raised in Syria.
"In the words of Dr Martin Luther King, 'We may have all come on different ships, but we are in the same boat now'," he continued.
Meanwhile, speaking at a university, Cook told the audience, "This is a huge issue for us. So what do we do? We voice our opinion and stand up - we don't sit in silence."
The Apple CEO also touched on issues of privacy and surveillance. When asked about Apple's future in terms of activism, Cook said he does not view the company or himself as an activist.
"The reason is that a lot of people hear that word and they think of a professional activist, and that's not what we are," Cook pointed out. "What we do, for things that we have deep knowledge on, or think we do, or a strong point of view based on what we've learned, that gives us some standing to make a point, we're not shy. We'll stand up even when our voice shakes."
"Last year, we came to loggerheads with the US government about privacy and security," he continued. "It wasn't that we were being activists, it was that we were being asked to do something that we knew was wrong. So we had a choice, to either blindly do what the institutions said to do or to fight and we choose to fight."