US planning surprise nuclear attack on North Korea, claims Pyongyang
North Korea heaps scorn on US' latest decision to deploy three B-2 bombers in Guam base.
The US is planning to mount a surprise nuclear attack on North Korea when it stages a joint military exercise with South Korea in the coming days, Pyongyang has claimed. The North pledged the country would launch a "merciless retaliatory counteraction" against the US-South Korean forces.
With tensions in the Korean peninsula constantly escalating, Pyongyang has yet again stepped up its rhetoric against the US, leading to a further deterioration of the situation. The North's comments are sharply aimed at Washington's recent decision to deploy sophisticated B-2 Spirit nuclear-capable bombers in the US territory of Guam.
Responding to Washington's decision, Pyongyang's Korean Central News Agency (KCNA), said: "What should not be overlooked is that the massive forward-deployment of nuclear war hardware is under way with the approach of the Ulji Freedom Guardian," referring to the upcoming annual joint exercises between Seoul and Washington. The drills are set to begin on 22 August.
"They are now mulling creating an opportunity of surprise nuclear attack in the course of the Ulji Freedom Guardian. A preemptive nuclear attack is not a monopoly of the US," KNCA added.
Pyongyang has constantly dubbed the joint military exercises as a rehearsal for an actual attack on its country. But the US and South Korea have maintained they are necessary defensive measures undertaken to combat the emerging threats from the North.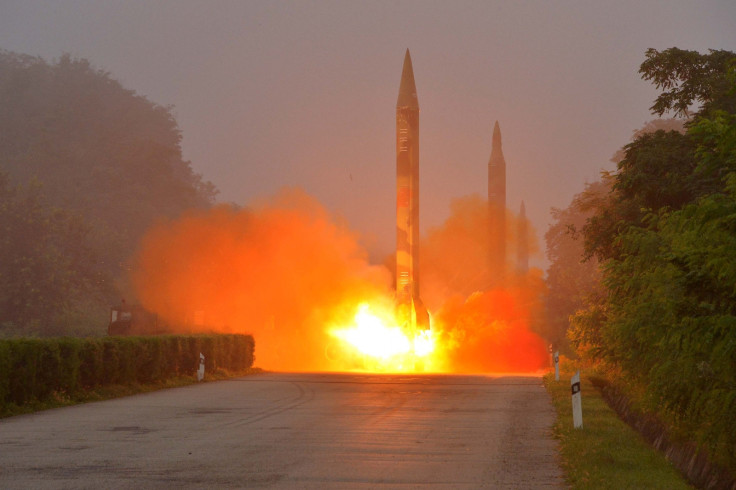 This year's simulated exercises are to take place when the North has been engaged in several defiant acts, including the launch of medium-range Rodong missiles.
Amid the ongoing tensions, the US moved three B-2 stealth bombers in the Pacific island of Guam on 9 August. Washington usually mobilises the bombers in the Andersen Air Force Base on a rotational basis due to training and other military purposes.
"Our strategic bomber force routinely operates around the globe and with our regional allies and partners, and this deployment is one such demonstration of the US commitment to supporting global and regional security. Bomber training missions ensure crews maintain a high state of readiness and proficiency and demonstrate our ability to provide an always-ready global strike capability, whenever and wherever we are called to do so," said Admiral Cecil D Haney, commander of Strategic Command.
© Copyright IBTimes 2023. All rights reserved.